WHY WE STARTED WITH BELTS
Note from the founders

It is a question we get all the time. And it makes sense. Belts are not exactly the first item that comes to mind when thinking of fashion accessories. They just don't have the same immediate appeal as shoes, watches or bags. Yet, to us it was the perfect first choice. Let us explain.
We are not designers by trade and we had no background in fashion design and the fashion industry as a whole. We just really liked fashion but only knew it from the eyes of the consumer. The idea of creating shoes, watches, bags, and clothing intimidated us in the beginning. In comparison, belts seemed a lot more manageable.
More importantly, however, we noticed one striking thing: Almost every man has at least one belt in their wardrobe; and most of the time more than just one. Yet, there is virtually no brand specialised in men's belts. That seemed very odd to us and sparked the idea to start Dalgado with a focus on belts.
When digging deeper, we really started to understand the stylistic potential inherent to belts and their long history in fashion. Since they are worn in the midsection of the body, they naturally attract a lot of attention. So, it is quite important to nail the belt game unless you want to ruin an otherwise perfectly good outfit. For many belt styling tips, you might find our ultimate men's belt guide handy.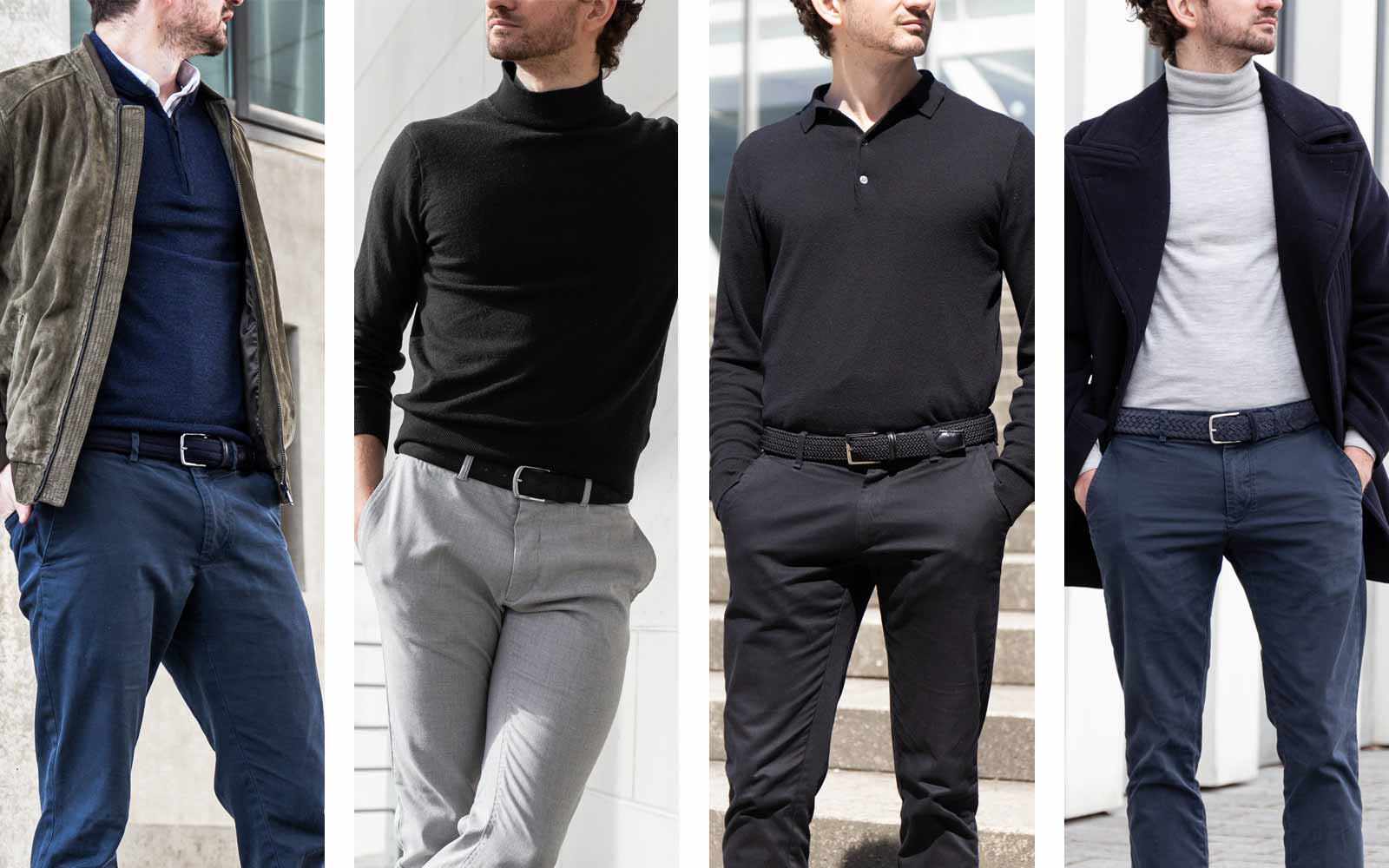 If you hear the word belt, you probably picture a classic plain black or brown leather belt. So did we. And there is nothing wrong with that. But there are so many more options to belts than your tried and proven classic leather belt such as braided belts made of suede or vegetable-tanned leather, elastic wool belts or viscose belts in all patterns, shapes, and colours. Such variety offers a lot of room for stylistic individuality.
Further, we noticed that most brands pay very little attention to the materials and the craftsmanship required to create a premium-quality belt since they treat belts merely as a side-product rather than a focal point of their collection. To us, that is a missed opportunity. Unlike many accessories and fashion pieces, belts have the potential to last a very long time if crafted well. That was an opportunity we could not let pass by.
Before taking any further steps, we decided on a couple of essential criteria for our belts which have become our guiding principles for all of our products since:
1) The belts have to be ethically and sustainably crafted in Europe.
2) Only the best European leathers are good enough.
3) The belts have to be crafted with the intention to last many years.
4) The design must be timeless and never go out of style.
5) All the information about the materials and craftsmen must be very detailed and totally transparent.
1) Handmade in Europe
We absolutely love the craftsmanship and expertise of local artisans. That is why we made the conscious decisions for all of our belts to be crafted in Italy and Germany. We are extremely proud to have the privilege to be working with such esteemed artisans who are true masters of their craft. The belts are either made near Hamburg, Milan or Florence in family-owned workshops. The workers are treated with the respect they deserve and there are many methods in place to ensure a sustainable production. The short transportation routes have also played a huge role in us becoming a climate-positive Company.
2) European leathers
There are many reasons why European leathers are so much more expensive than leathers from anywhere else in the world. They are not only of the highest quality but they are also created in the most sustainable way due to the strict REACH Regulations. In addition to that, our partner tanneries have been on the forefront of green and eco-friendly tanning inventions for decades and some have even received the highly coveted LWG Gold Seal.
3) A long life
We are strong advocates of slow fashion. We believe that fashion should never be seasonal but transcend seasons. The combination of expert craftsmanship, modern technology, and premium quality materials guarantees the exceptionally long life time of our belts.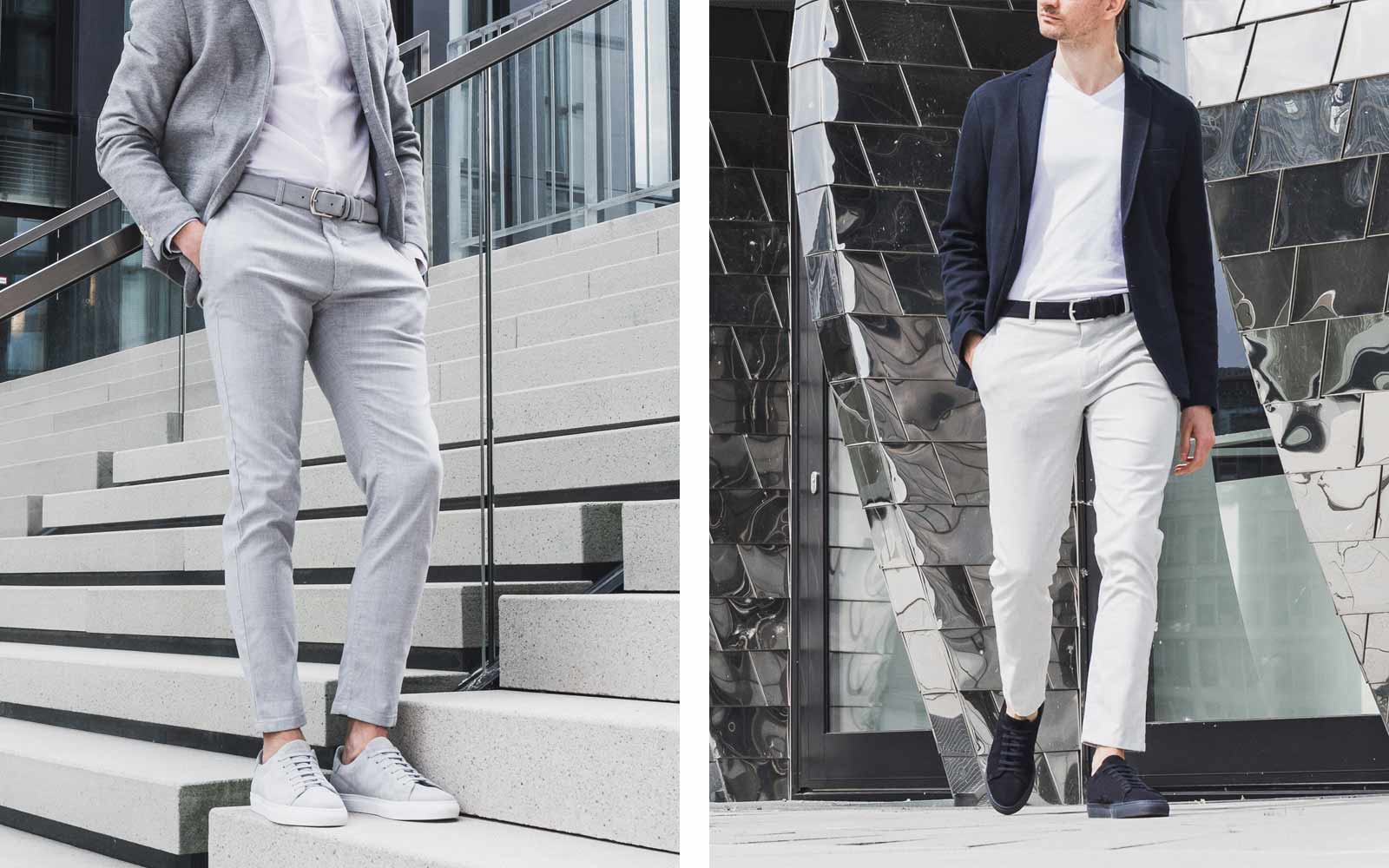 4) Timeless Design
We are all about creating designs which will never go out of style. To us, there is no point in creating a product which looks good only for a season. We choose muted colours, minimalist design without obtrusive branding and simple buckles. That way you will never grow tired of your belt and can enjoy wearing it for many years to come. That is exactly why we can have a permanent collection.
5) Total transparency
We are also not cutting any corners and have nothing to hide. We also believe that you have the right to know exactly what you are buying. That is why we are extremely transparent and disclose many information about our materials, artisans, and production techniques. Any supply chain is often much more complex than meets the eye and we are working very hard to unravel it down to the last threat and continuously provide more detailed information on our website.
Thank you for your time,
René & Jan
Dalgado Co-founders
Interested to see what it's all about? Then, take a look at our entire men's belt collection. Be sure to sign up to our newsletter to know about any new product releases and Journal Articles.