WHICH BELT TO WEAR WITH WHITE SNEAKERS
Here is how you get white right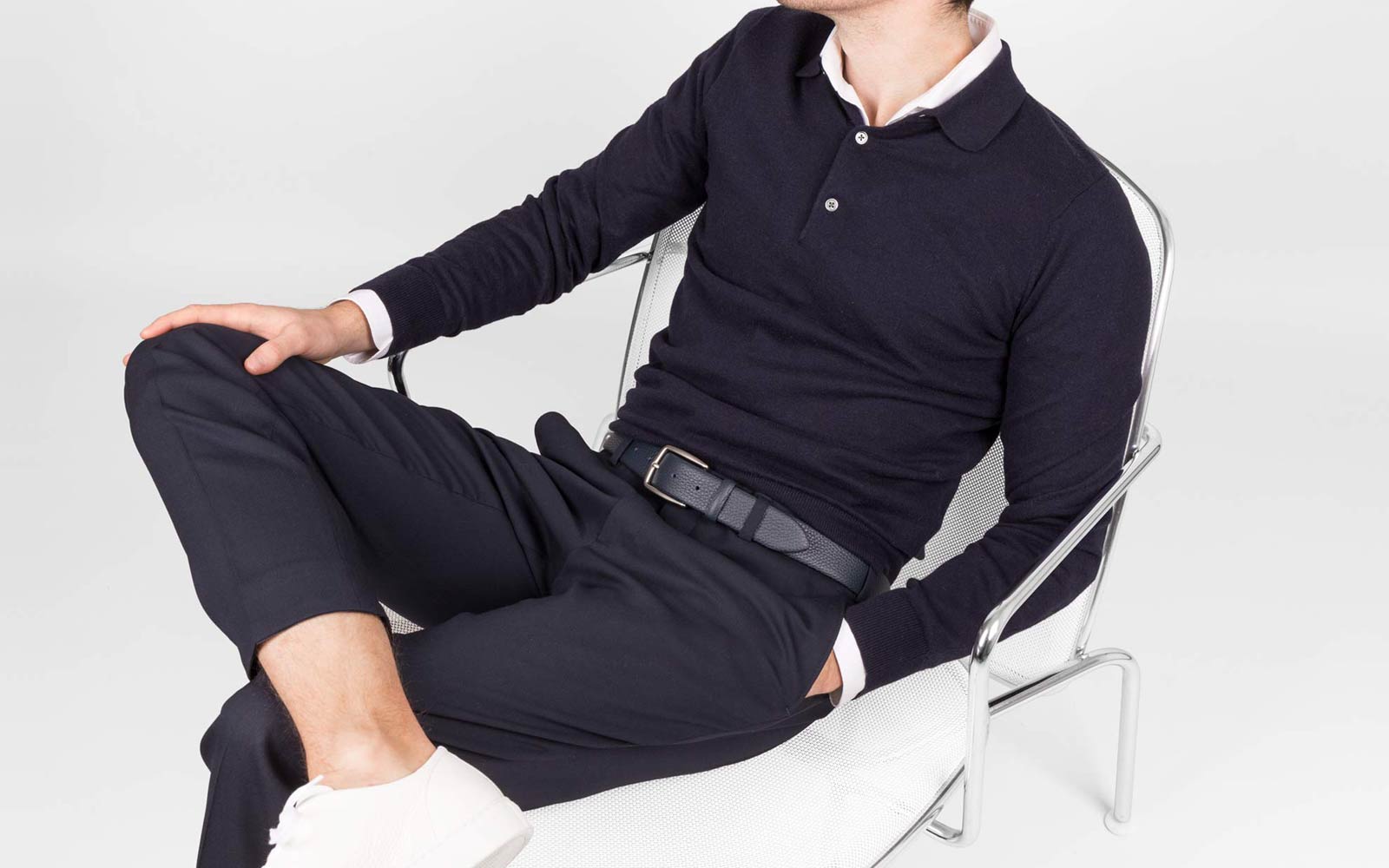 Our handmade full-grain leather belt Gaspard
Summer is in full swing and stylish summer outfits can be spotted everywhere. During this time of the year there aren't many other fashion pieces which are more popular than a pair of white sneakers.
White sneakers are awesome: they look crisp, refreshing und work with almost any outfit. That is until you start thinking about your belt. "Which belt do I pair with white sneakers?", is one of the questions we get asked most often by our male customers. Most men know that you should match your belt colour with your shoe colour and they don't know what to do with their white sneakers. You shouldn't wear a white belt, right? Right! Unless you are golfing or rocking an All-White outfit, white belts are usually not the greatest choice. Of course, everyone can decide for themselves but it is a good rule of thumb to stay away from white belts. So, the answer is simple: Match the belt with the rest of your outfit. Use the belt to tie your pants and t-shirt, shirt, sweater or blazer together. General fashion guidelines are great as long as you don't get stifled by them.
Here are some outfit inspirations for how to pair belts with white sneakers.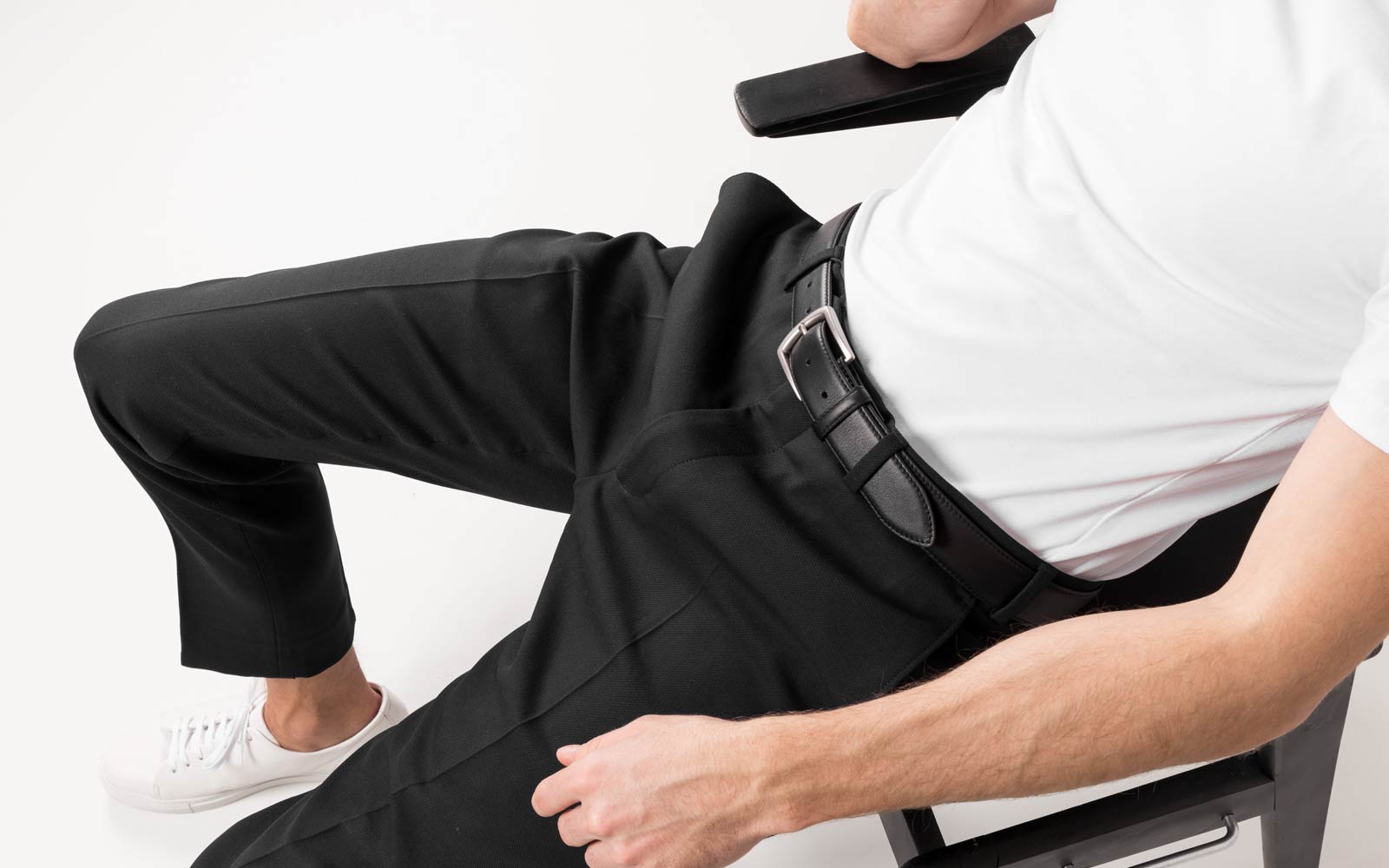 Our black handmade leather belt Alberto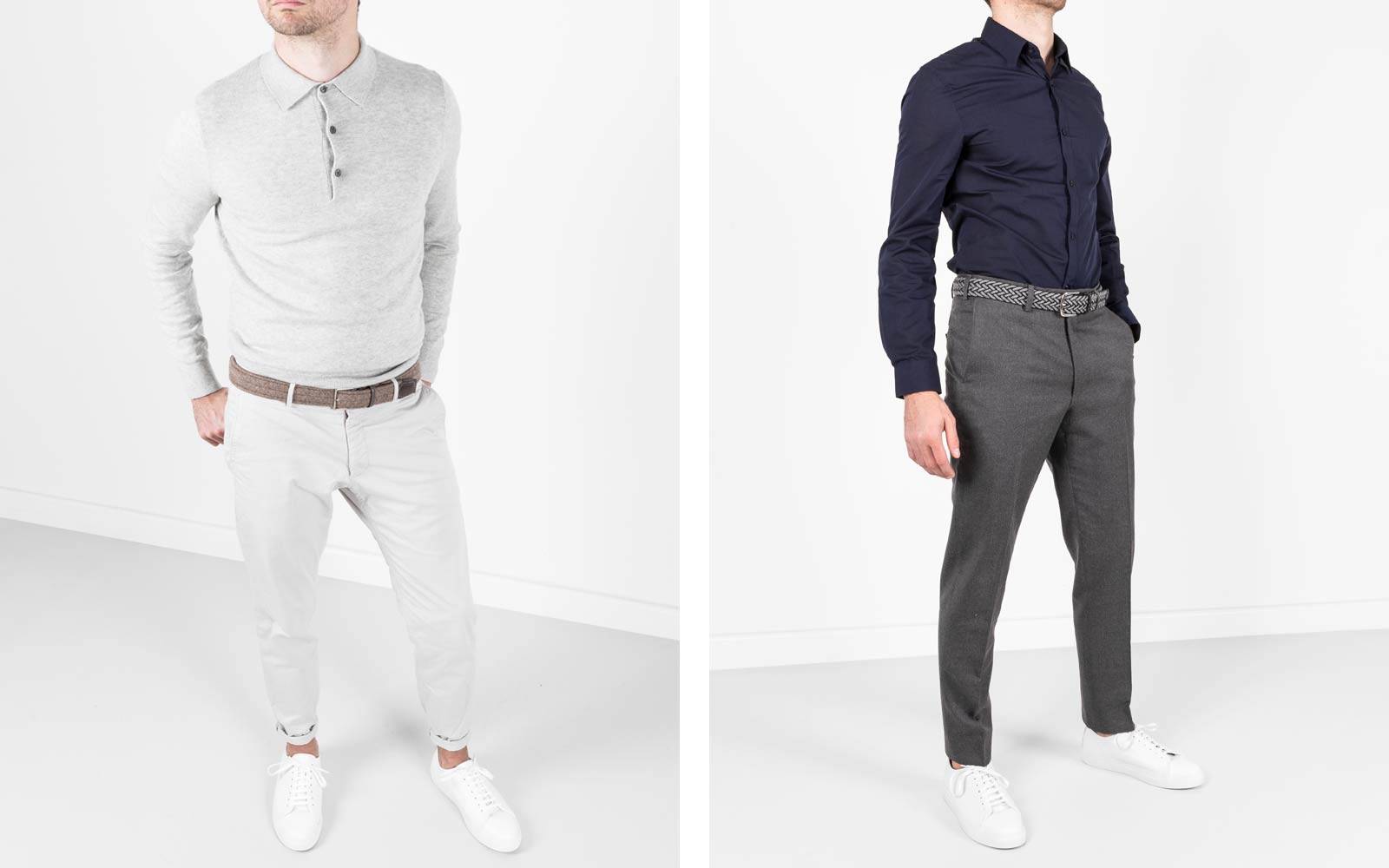 Our wool belts Antonio (left) and Federico (right)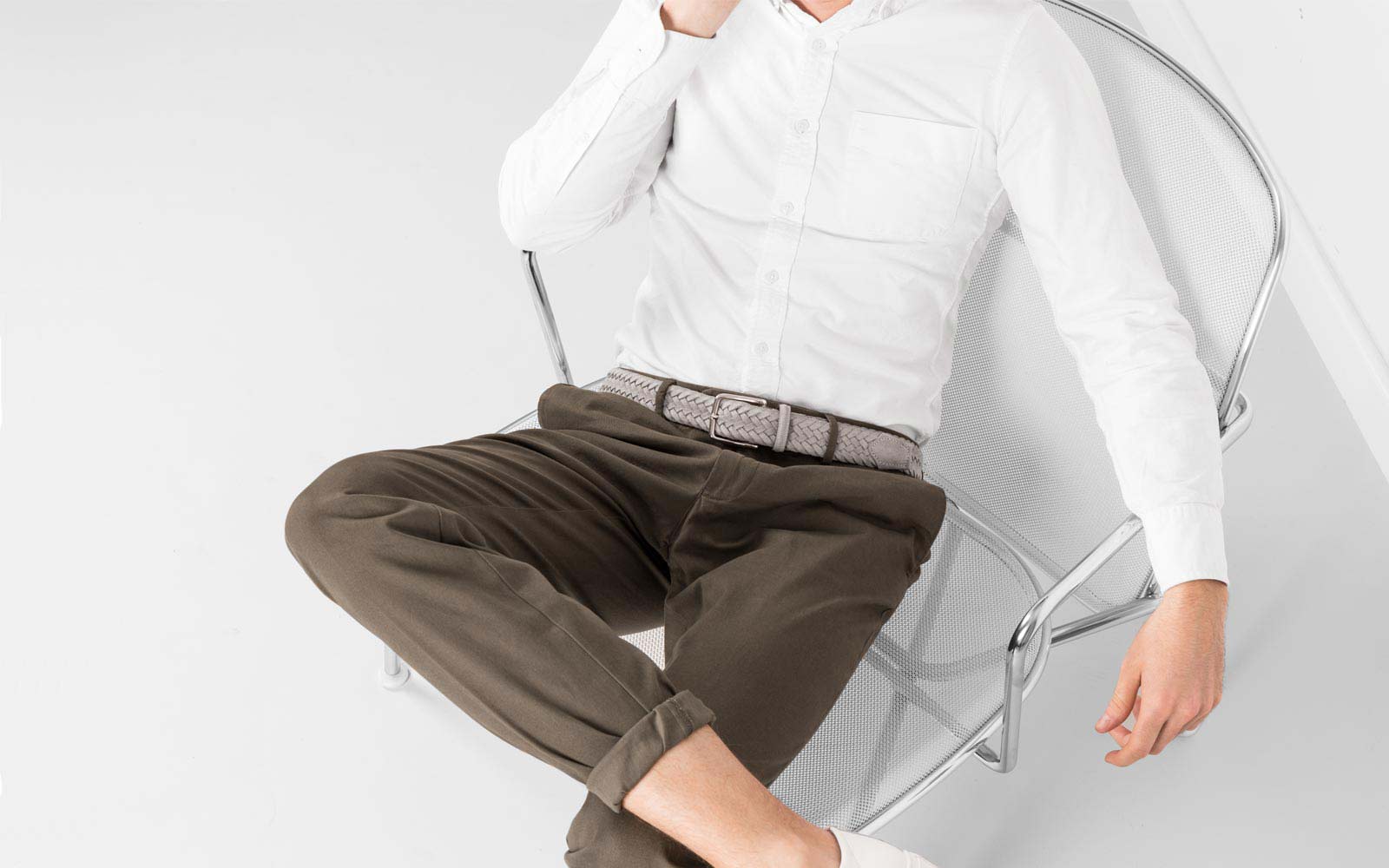 Our braided suede belt Brunello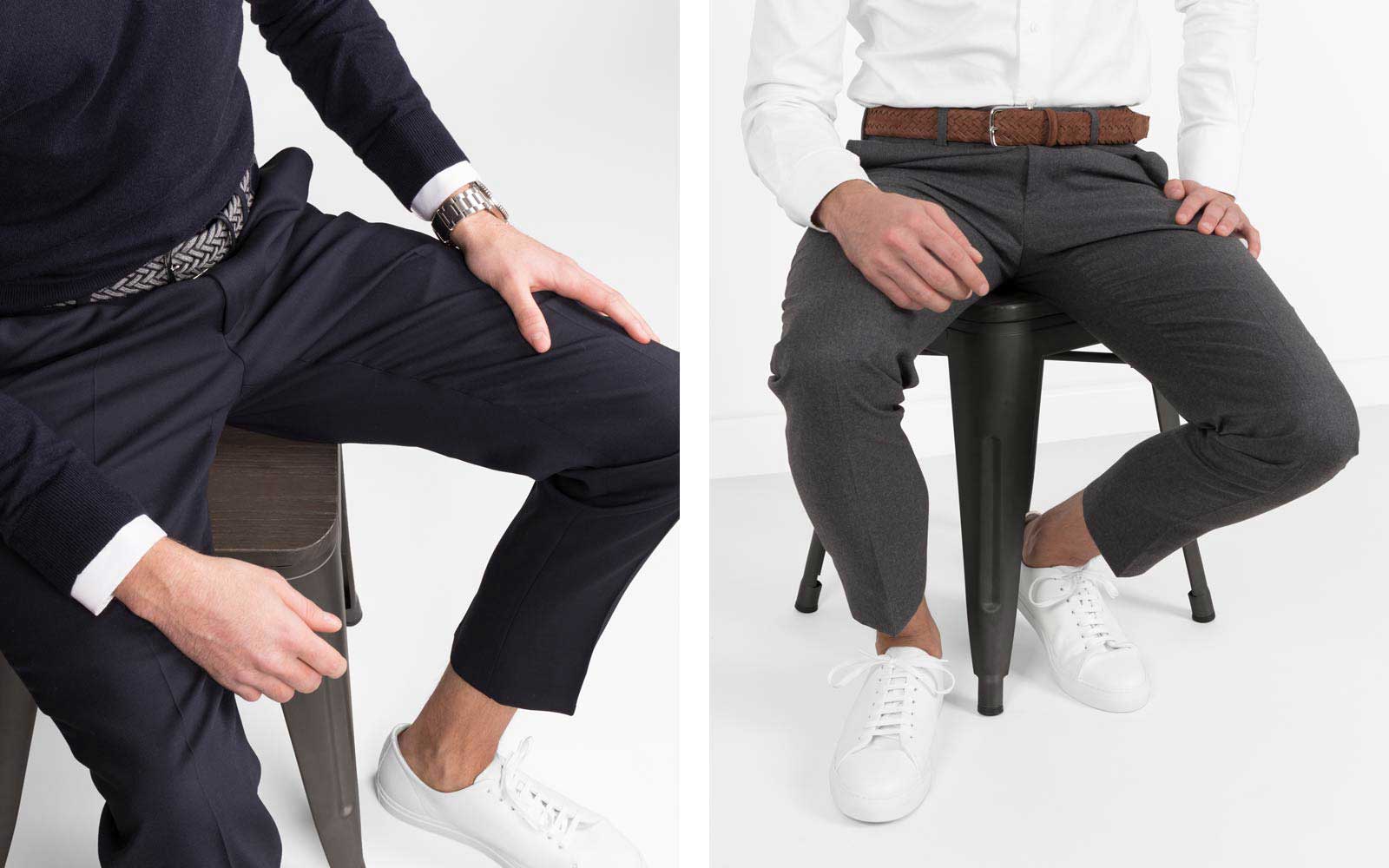 Our braided belts Federico (left) and Gilberto (right)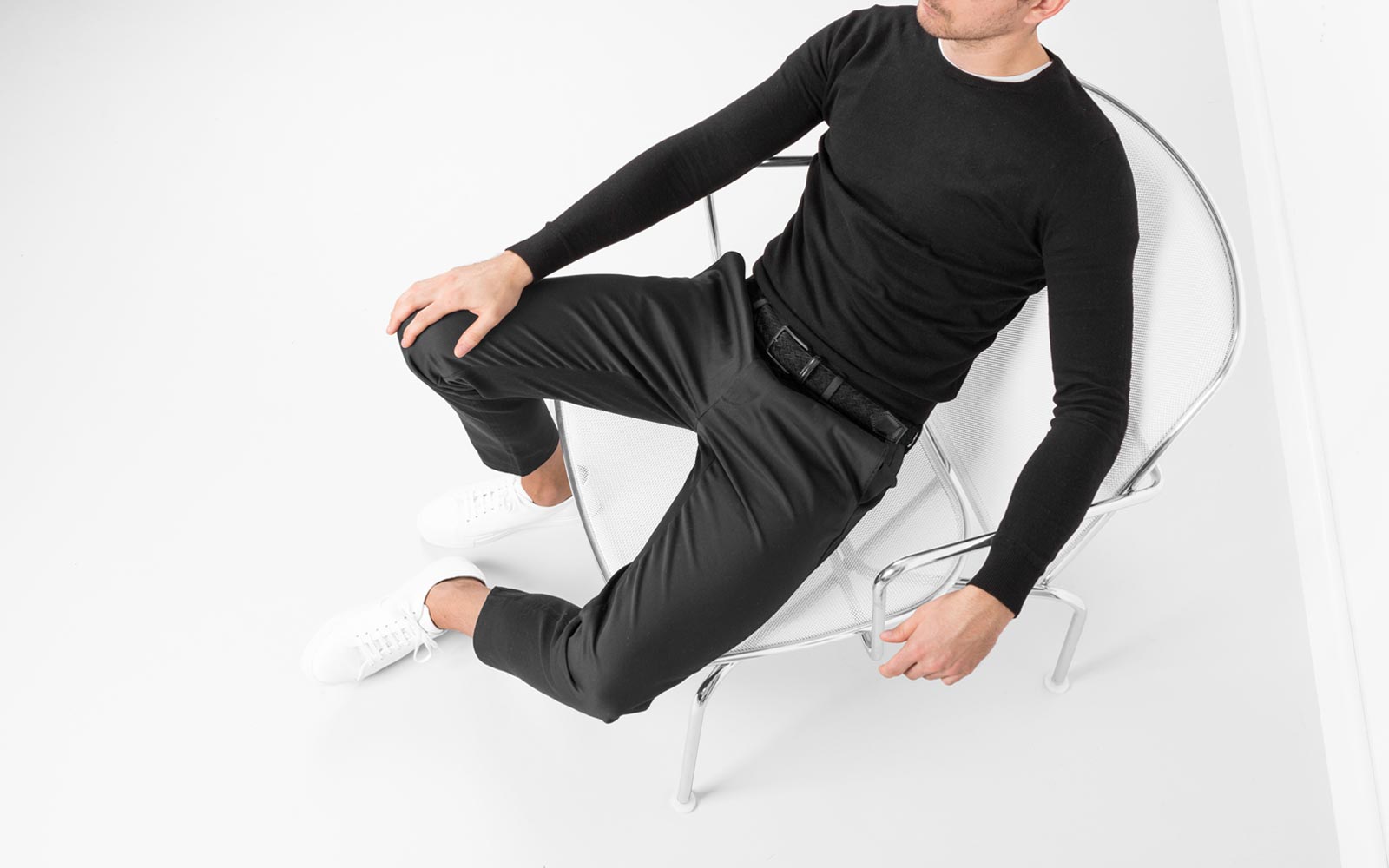 Our braided suede belt Riccardo
If you are still looking for a crisp pair of white sneakers for the summer months, take a look at our Pierre Sneakers.
As you can see, it is no problem dressing up or down with white sneakers. Click here to see our complete men's belt collection. Let us know if you have any questions or need some styling tips by shooting us an email. You can also show off your white sneaker outfit by tagging @dalgado_official in your Insta post.