OUR NORBERTO LOW-TOPS
Introducing

Our Norberto Low-Tops have been very popular in 2020 and are definitely one of our personal favourites as well. The sneakers were designed with Da Vinci's famous quote in mind: "Simplicity is the ultimate sophistication". With its ultra-clean silhouette, reduced detailing, and unobtrusive branding, the Sneakers are the perfect choice for minimalist sneaker lovers.
Instead of focusing on a loud design, we put all of our attention on what really matters for a sneaker: quality and comfort. The sneakers are expertly handcrafted in Portugal of beautifully soft cloud-grey LWG gold-rated Italian suede leather from famed Mastrotto Tannery. The cushioned tongue, soft full-grain calf leather lining, and durable Margom outsoles provide an incredible wearing comfort throughout the day and for many years to come.
To really bring alive the Sneakers, we highly recommend pairing them with either the matching Norberto Classic or Norberto Braided Belt. Tying your outfit together with matching shoes and belts makes for an effortless casual chic appearance. To switch things up and create a more summerly look, you can also exchange the grey laces with the extra pair of white laces included in the shoe box.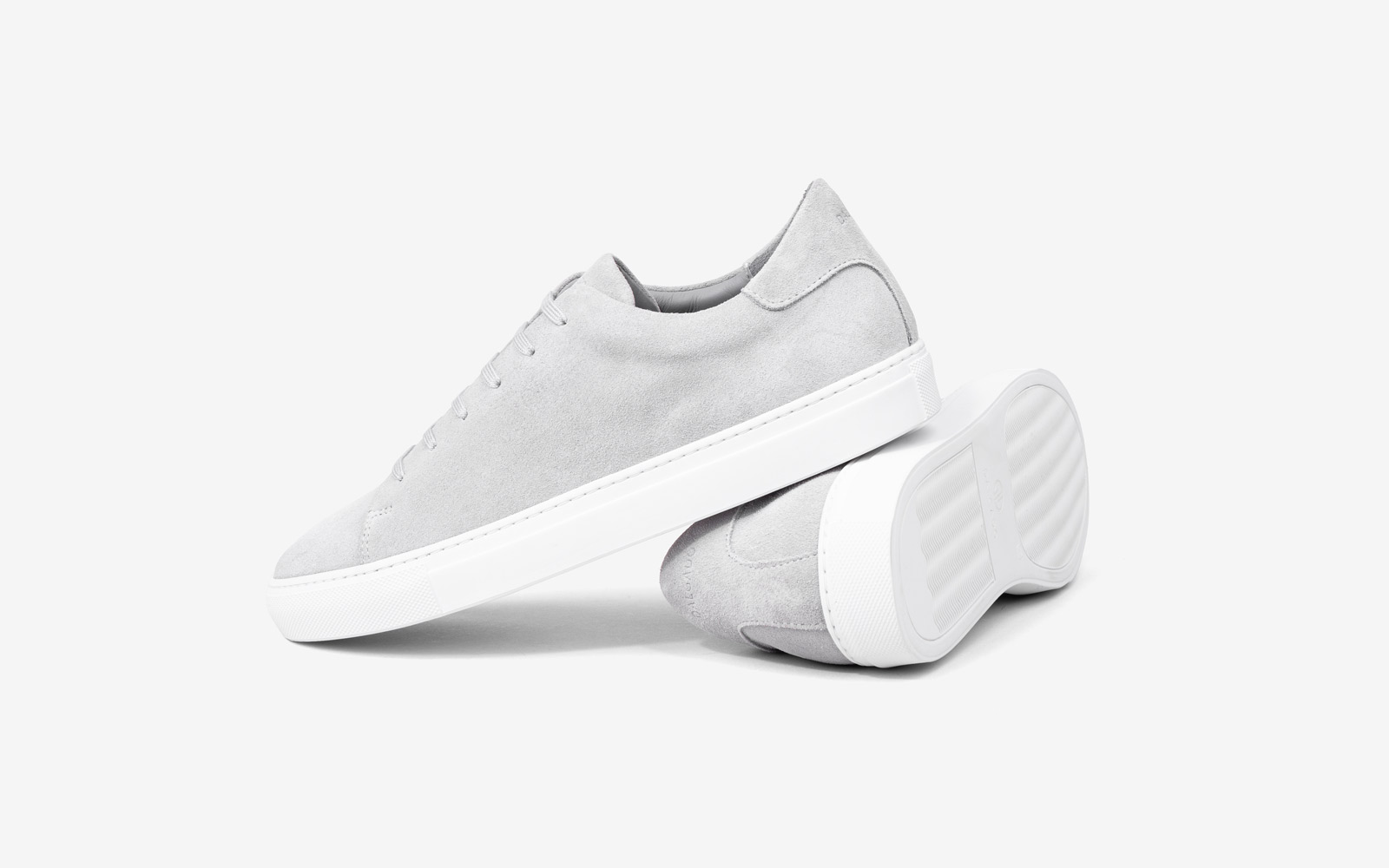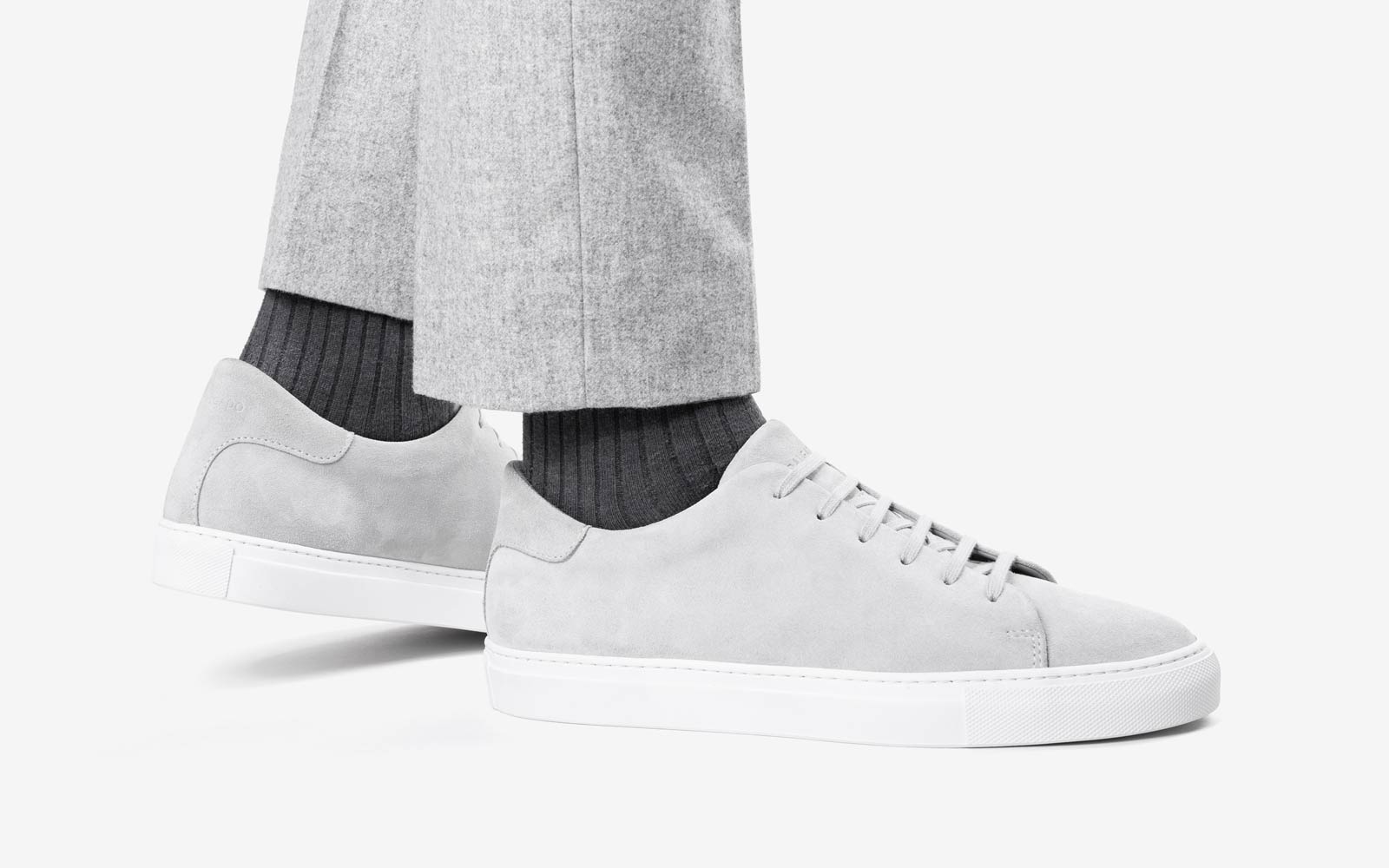 To take a look at the entire Norberto Collection, click here.