BELTS WITHOUT HOLES
Get the customised perfect fit every time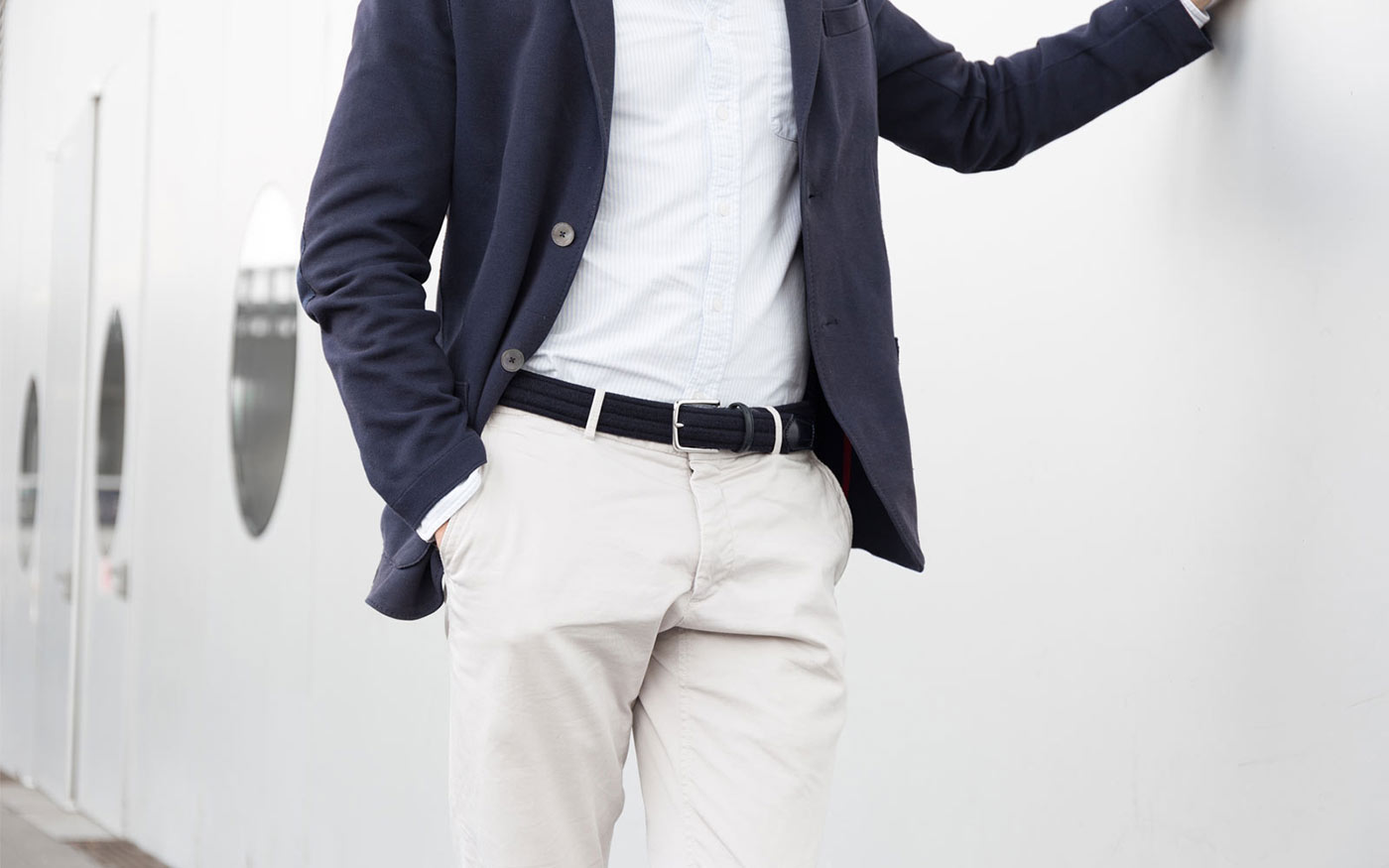 Our elastic wool belt Fabiano
When thinking of belts, the classic belt with 5 holes probably comes to mind. For the most part, 5 holes offer plenty of options, especially when buying the right belt size to begin with - if you are not entirely sure how to do that, have a look at our belt size guide. Sometimes, however, it might cause some discomfort when being in-between holes and going for the smaller size or cause for some dissatisfaction when opting for the bigger size causing the belt to fit loosely. Neither is particularly ideal.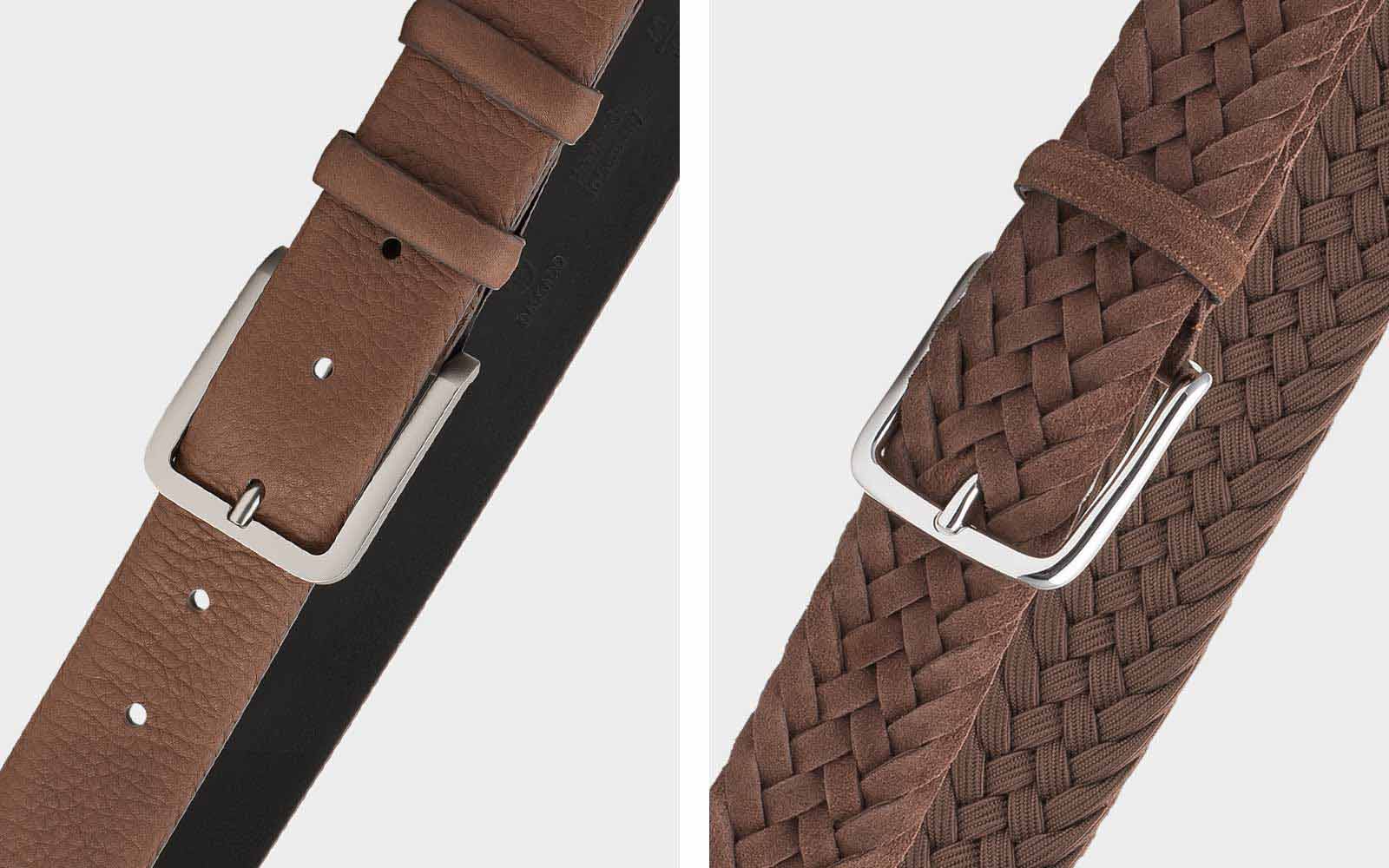 Left: Our handmade leather belt Mathis; Right: Our braided suede belt Gilberto
Luckily, there is a very viable alternative: braided belts. They come in a wide variety of colours and materials such as wool, polyester, nylon, cork, rayon or leather. Many woven belts don't have any predetermined holes and share the same customisable features allowing to tie the belt wherever it fits best. Some belts, like our wool belts, even go one step further and offer the ability to stretch the belt offering the outmost level of comfort.
Belts without holes are usually considered more casual belts and are not the first choice for more formal occasions. Yet, they definitely work like a charm for casual chic outfits when paired correctly. Our Antonio, for example, makes for a nice addition to a simple yet elegant outfit which is a good choice for virtually any occasion.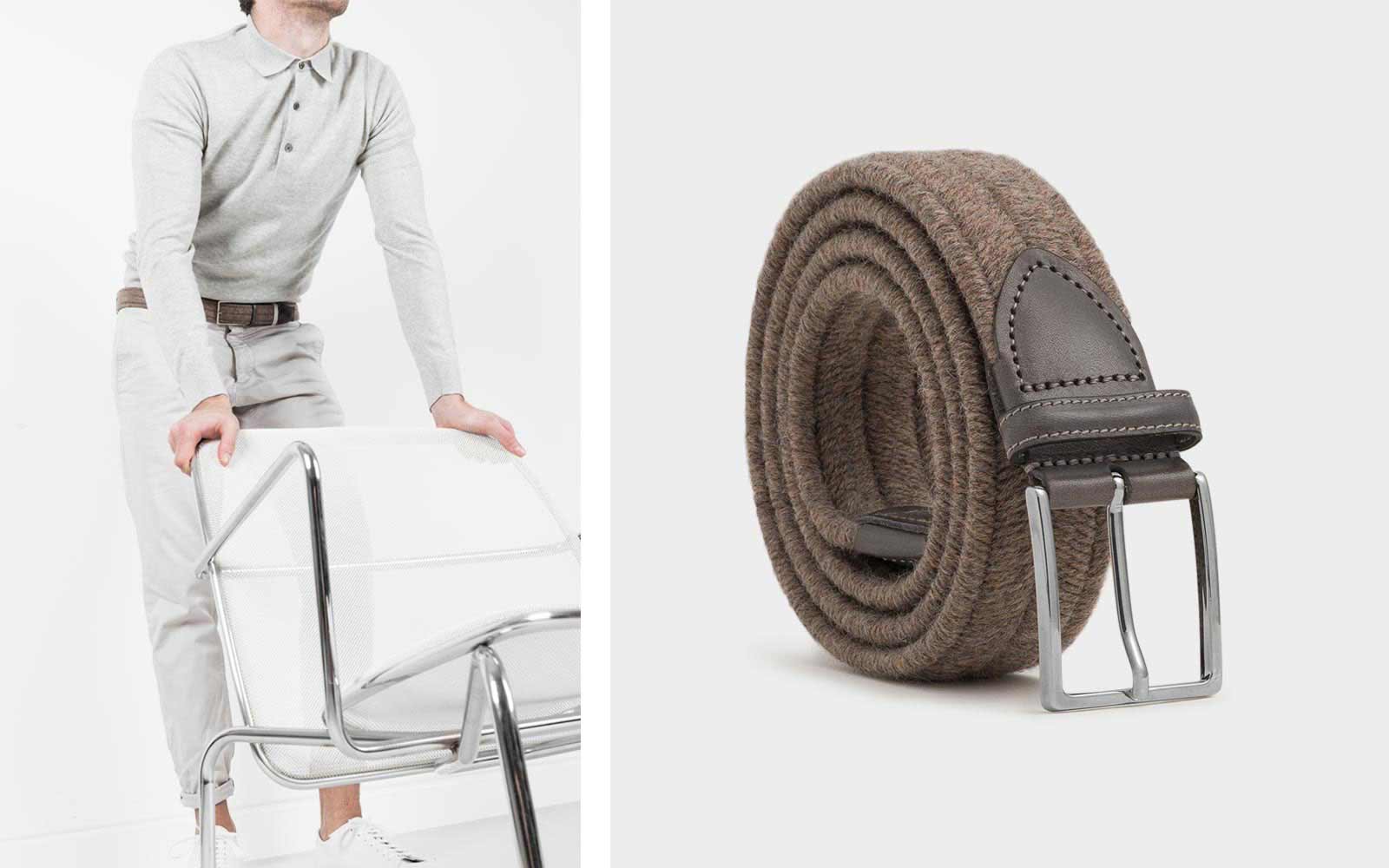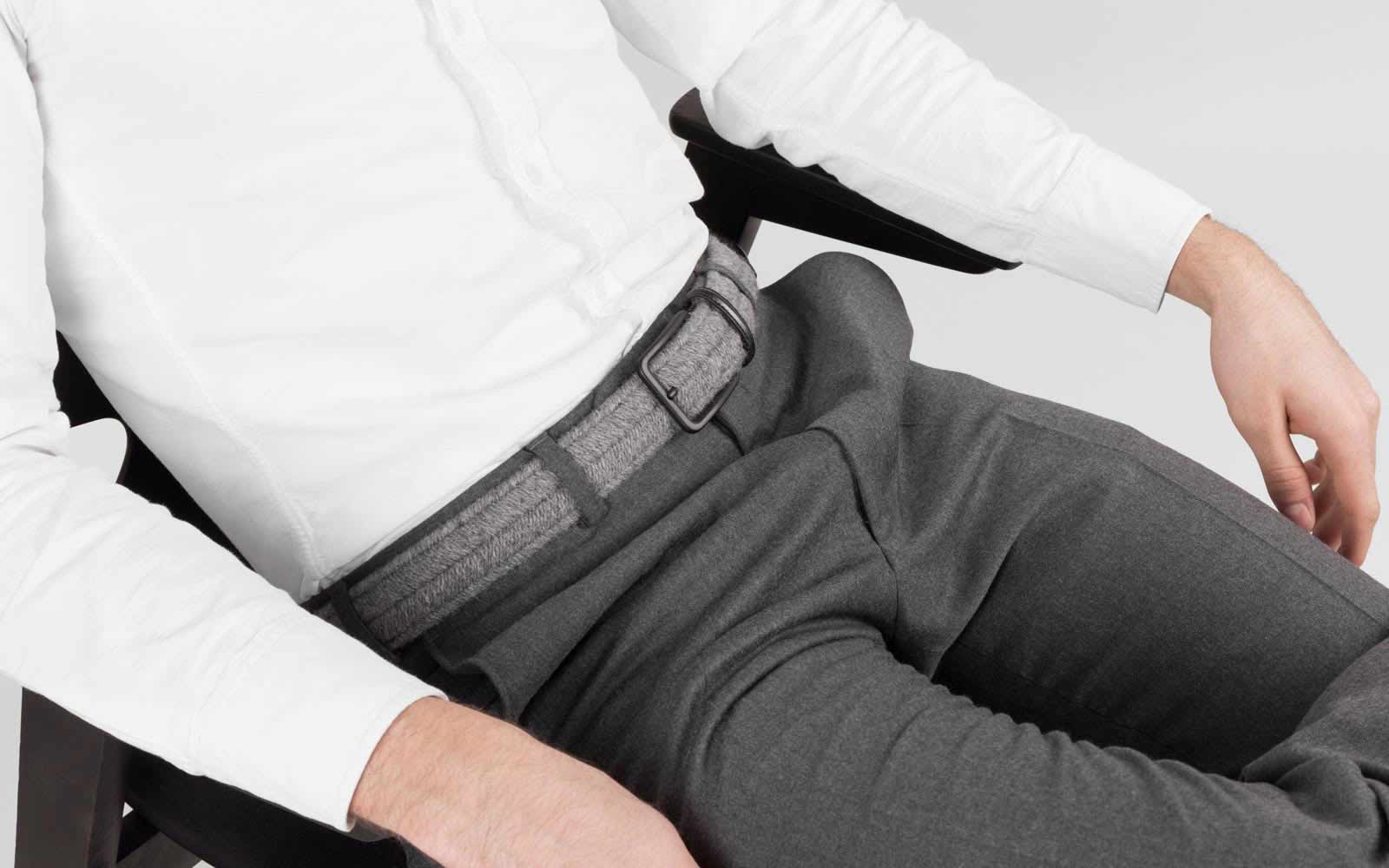 Our wool belts Antonio (top) and Alessandro (bottom)
Yet, there is a great middle way to bring together the comfort of braided belts and the smart look of dress belts: braided leather belts. A great example are our braided suede belts which work well with Chelsea Boots, Desert Boots, loafers or dress shoes made of same-coloured suede leather.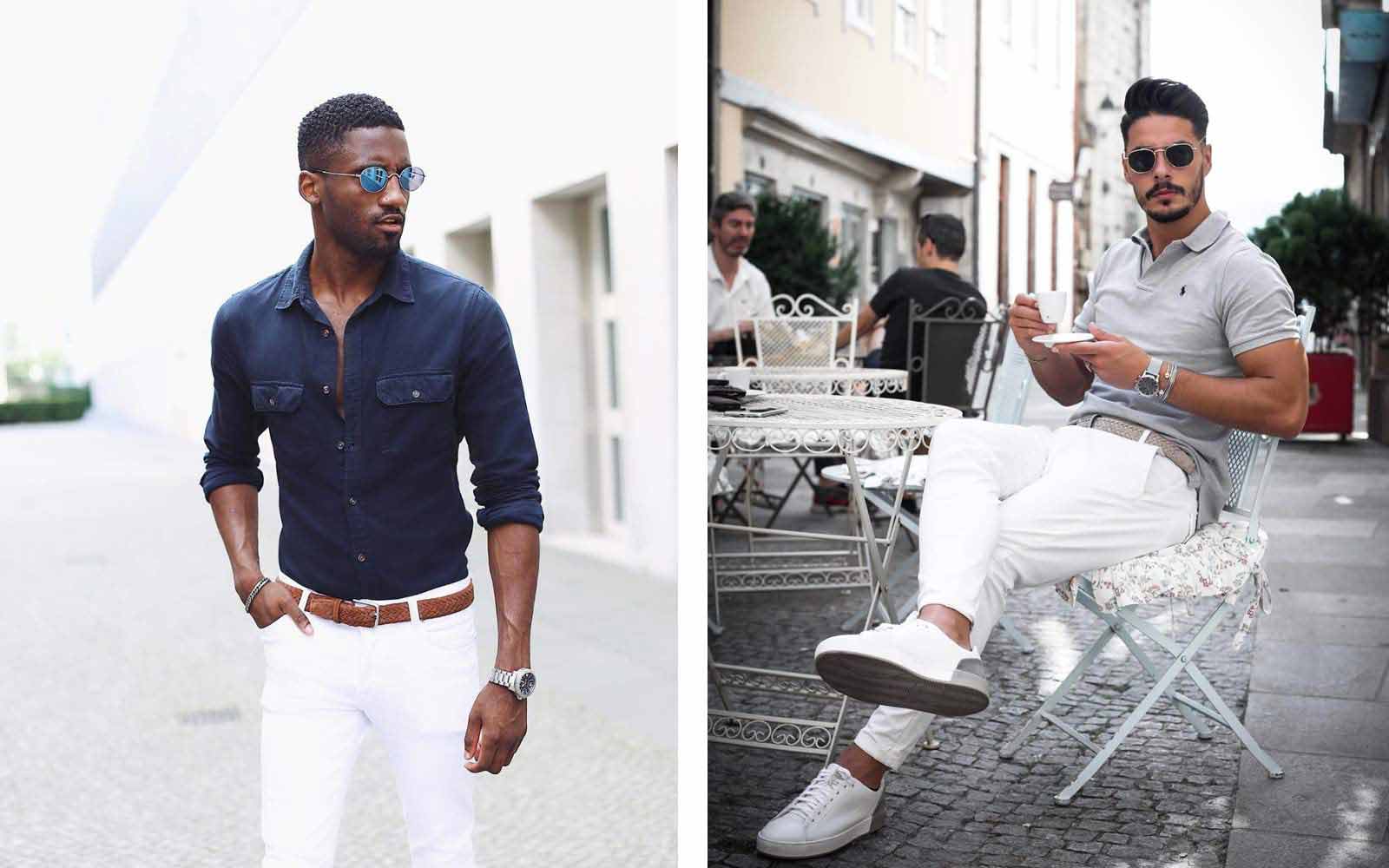 Our braided suede belts Gilberto (left) and Brunello (right)
Even though most people consider braided belts more fitted for men, they are also a fantastic choice for women. Not only do they offer the same advantageous fit and comfort properties as their male counterpart but also serve as a great accentuating accessory which can add an intriguing and surprising detail to an outfit. Even better, some elastic woven belts, might serve as both hip and waist belts killing two birds with one stone.
Our elastic braided belt Alessandra
If you are still a little unsure how to find the perfect belt for your occasion, take a look at our extensive belt guide or simply send us an email. To explore our complete men's collection, click here and for our women's collection, click here.