THE THÉODORE GOUVY THEATRE
The Théodore Gouvy Theatre, which was completed in 2017, is located in Freyming-Merlebach, a commune in the Moselle department in Grand Est in north-eastern France right next to the German border. The town has a substantial industrial past and was developed in the 19th century due to the resident coalmining industry. The new theatre, which is situated at a prominent location in the heart of the city, replaced the old historic 500-seat auditorium, which not only had become too small but also had deteriorated, showing a number of cracks as a result of disused underground tunnels.
Dominique Coulon and Olivier Nicollas, the two architects in charge of the project, designed the new theatre respecting the scale of the city making it blend in perfectly with the existing urban landscape. "The theatre sets up an energetic dialogue with the heterogeneous urban landscape, shaping itself to fit the context and logic of the existing flows. It stands on a base, alongside the new municipal offices; its unusual shape and dimensions give it a streamlined silhouette, the lines of which ensure visual transition between the various parts of the programme while keeping on the same scale as the town," the architects explain.
The complex geometry on the inside and the natural light flooding the theatre, revealing the clean shapes and lines, gives the visitor a feeling of interior spaciousness. Whereas the theatre presents itself with a minimalistic white façade and a beige shaded foyer, the auditorium constitutes quite a contrast. The red, orange and pink colour spectrum that can be admired in the auditorium clearly sets the space apart and marks it the main feature of the project.
The new 700-seat auditorium is home to a multi-disciplinary program: Classical theatre, musical theatre opera, and dance among many others can be enjoyed here. The theatre has become a symbol of the town's makeover giving hope to solve the social and economic problems of the city.
The following images captured by award-winning Spanish architectural photographer Eugeni Pons showcase the minimalistic beauty of the Théodore Gouvy Theater.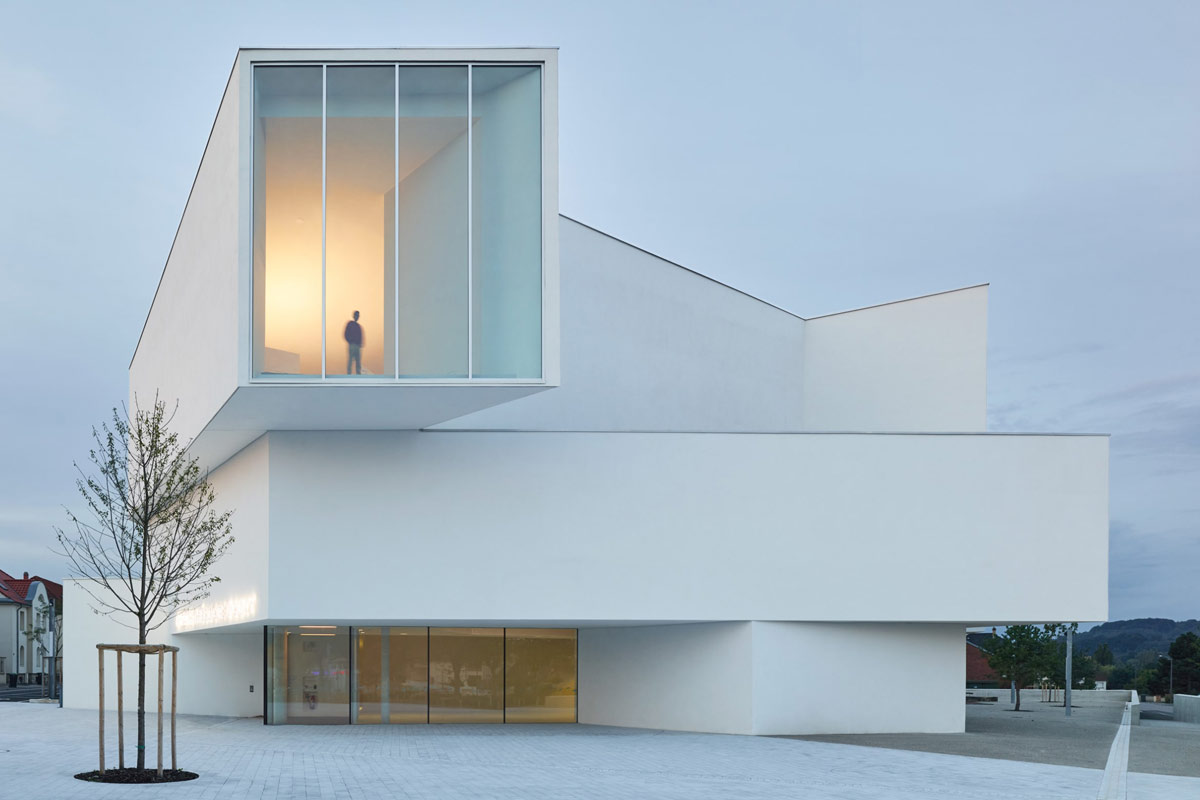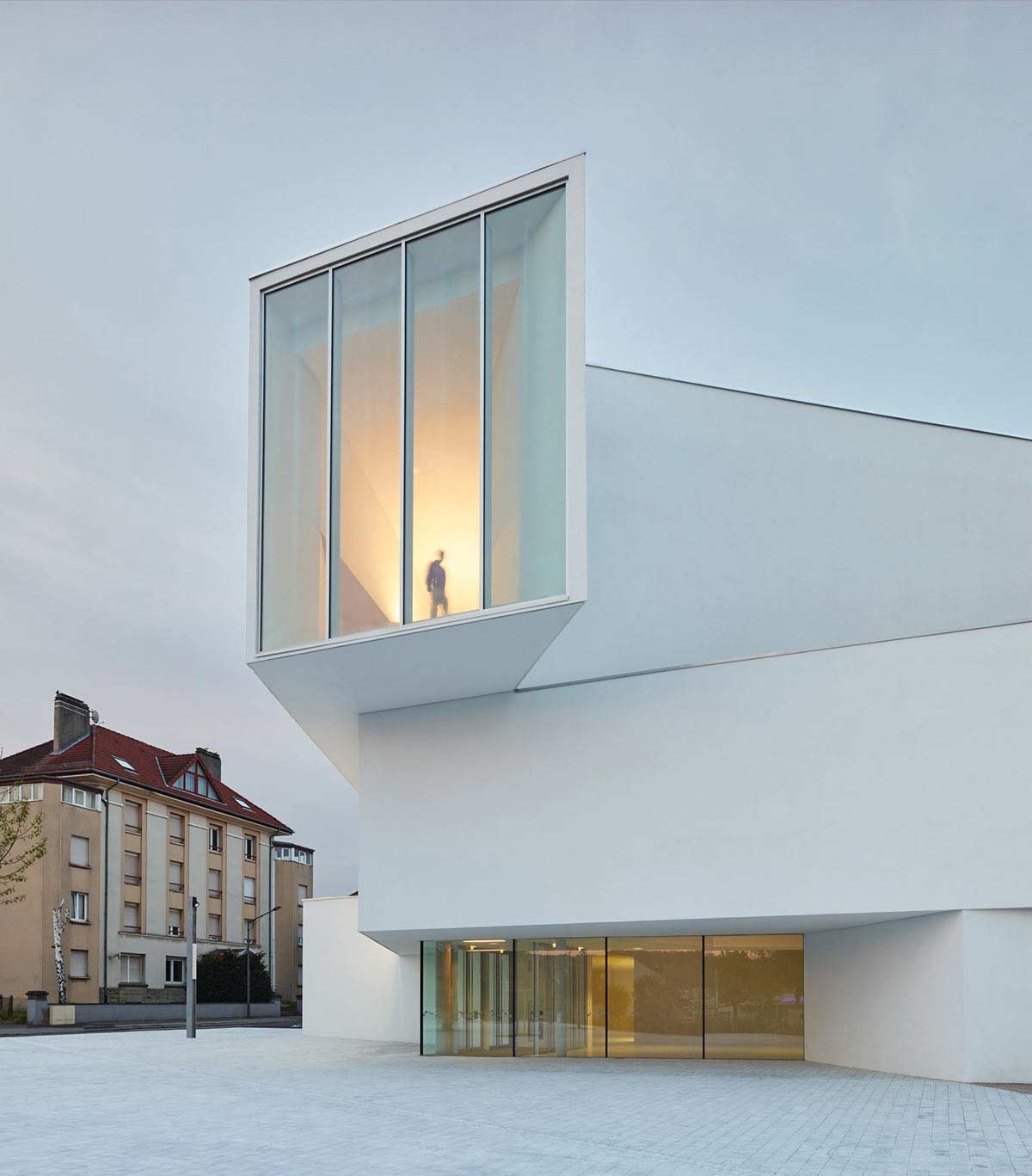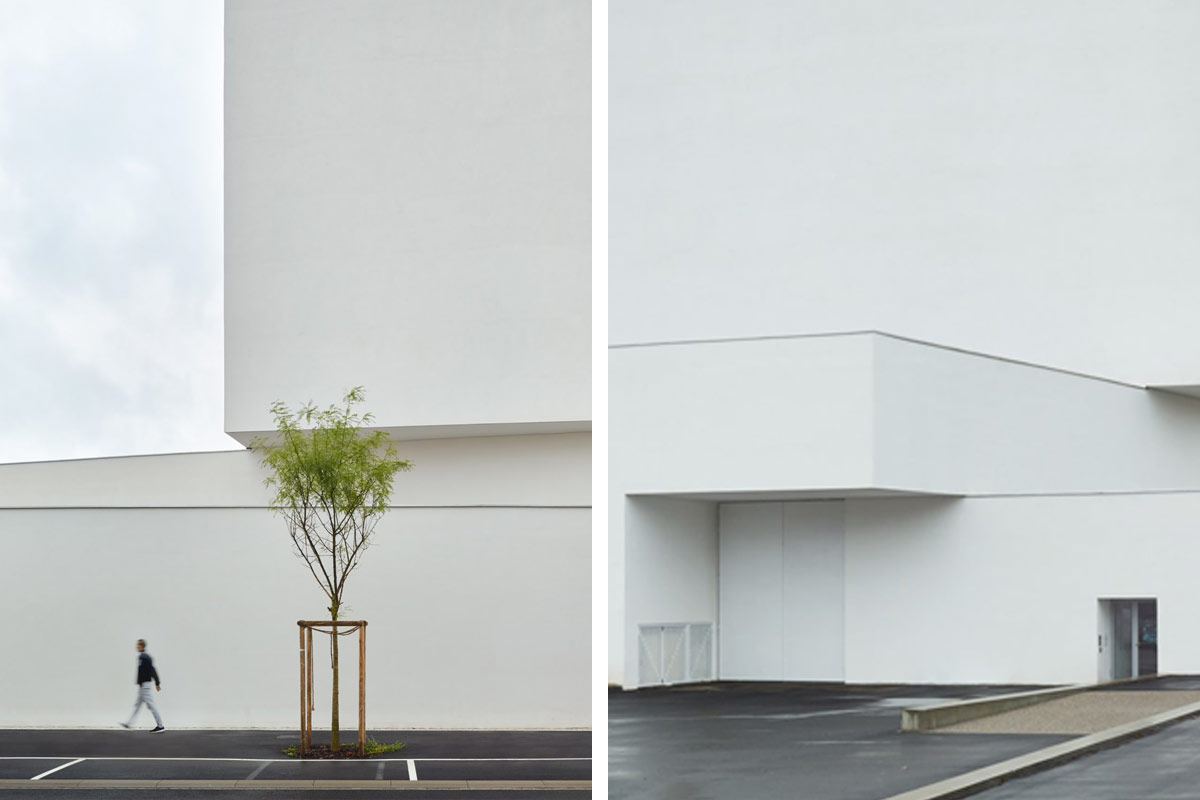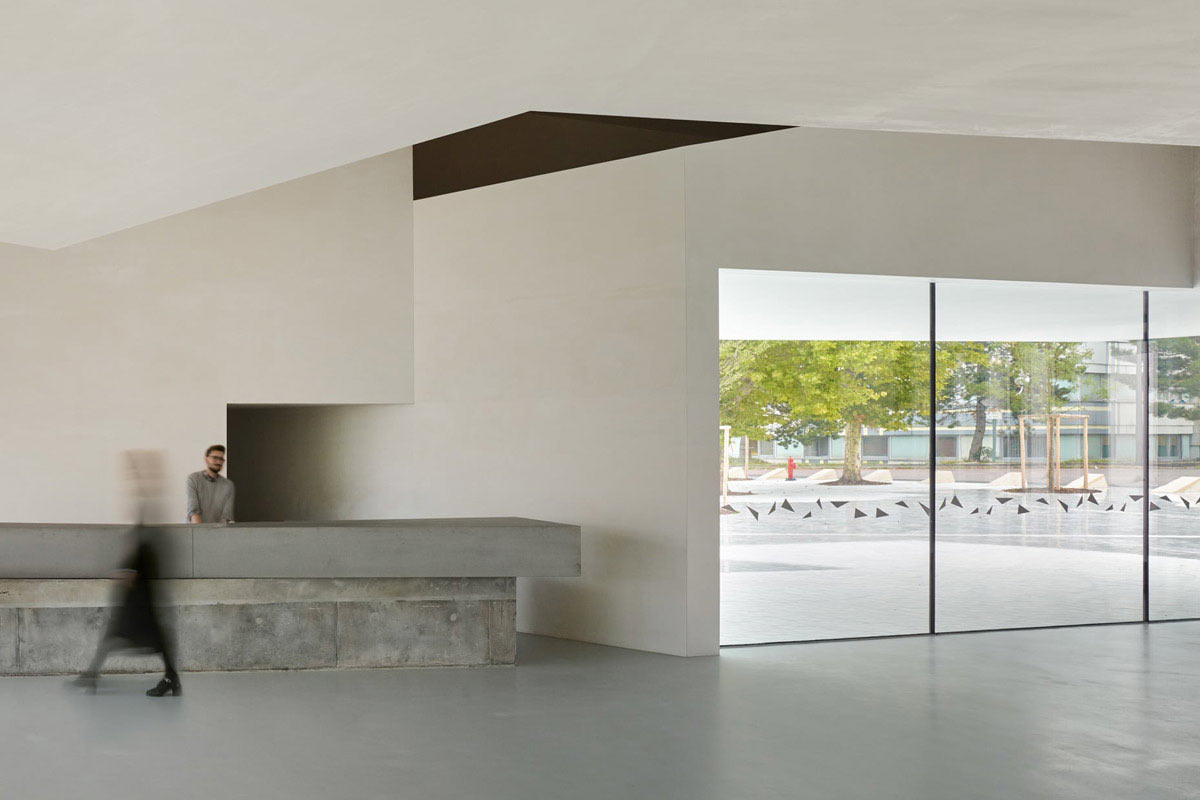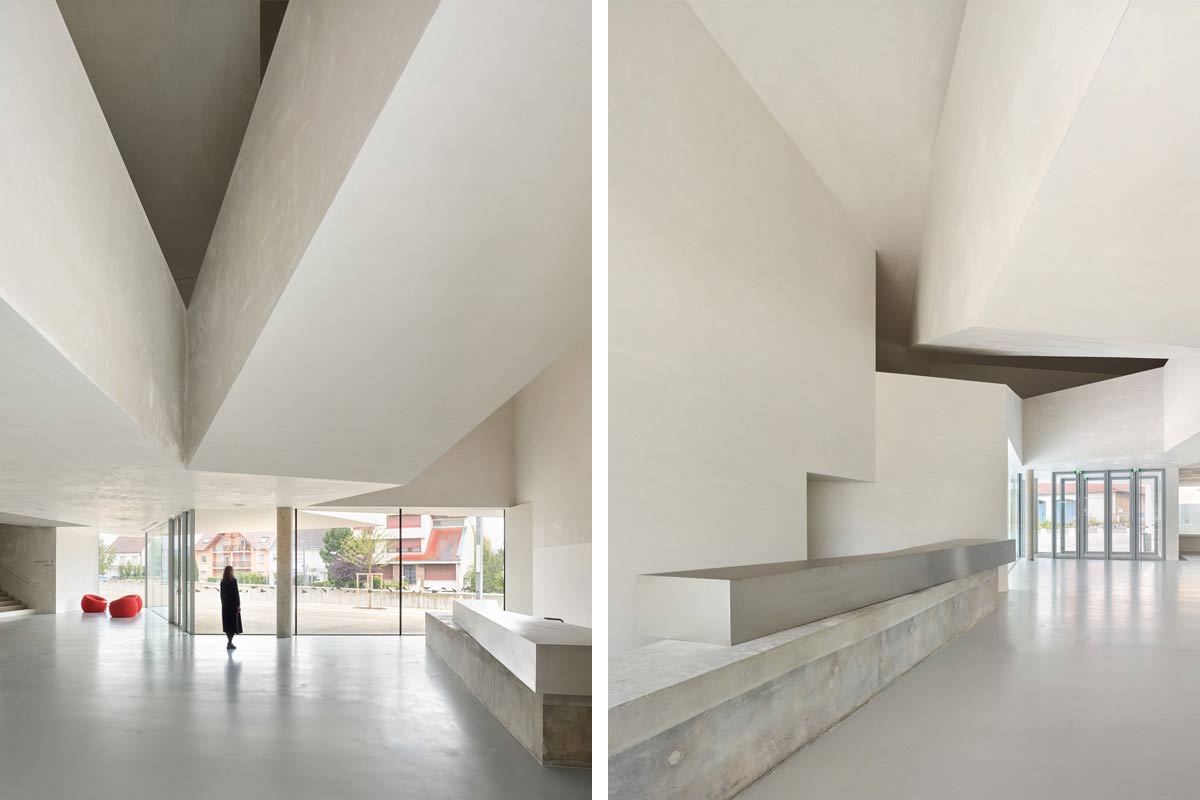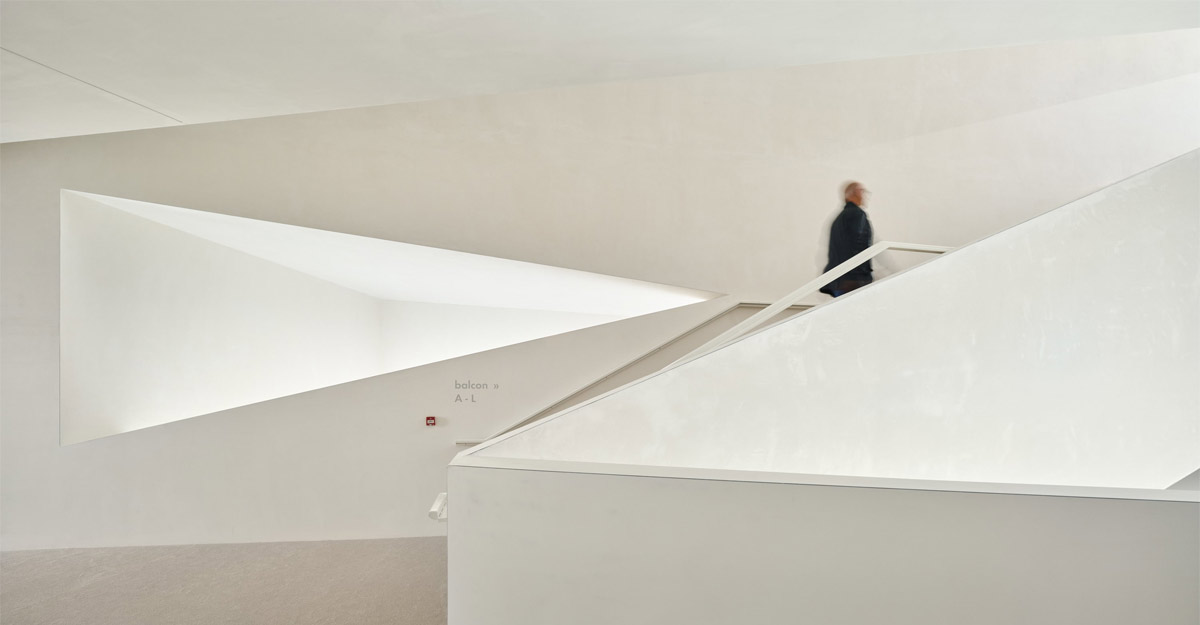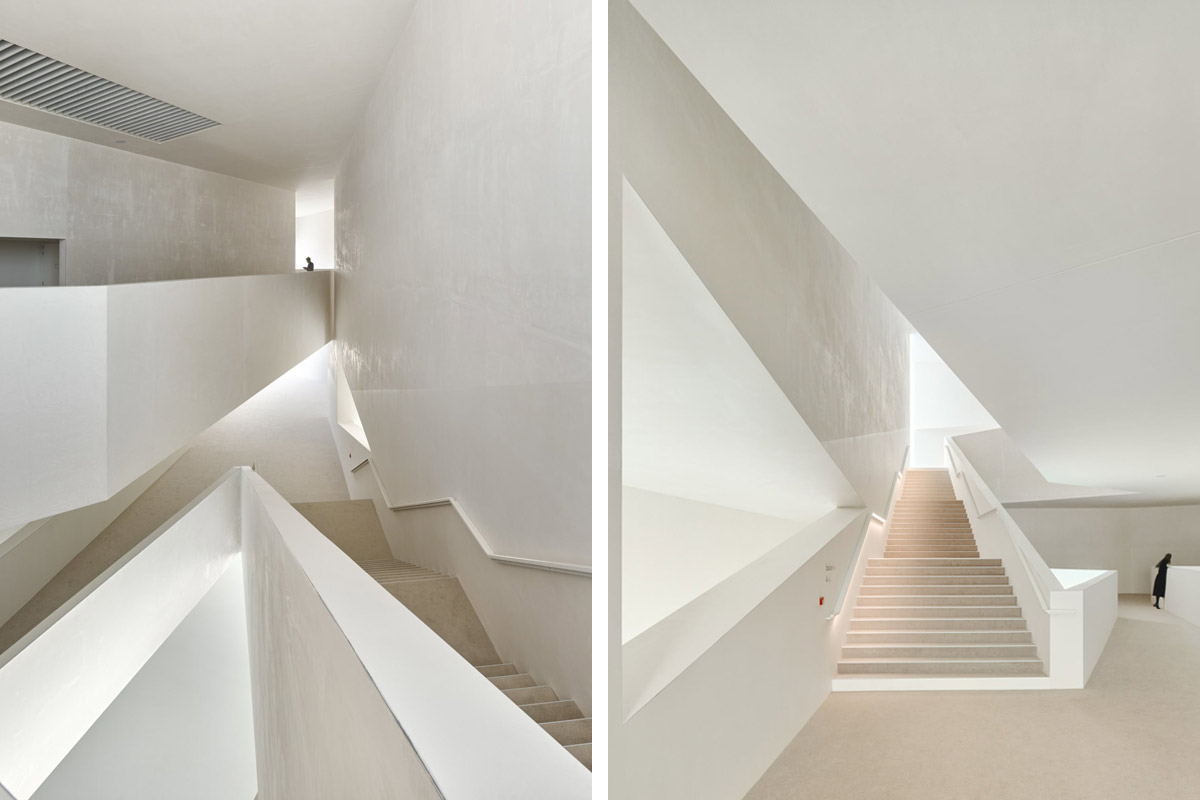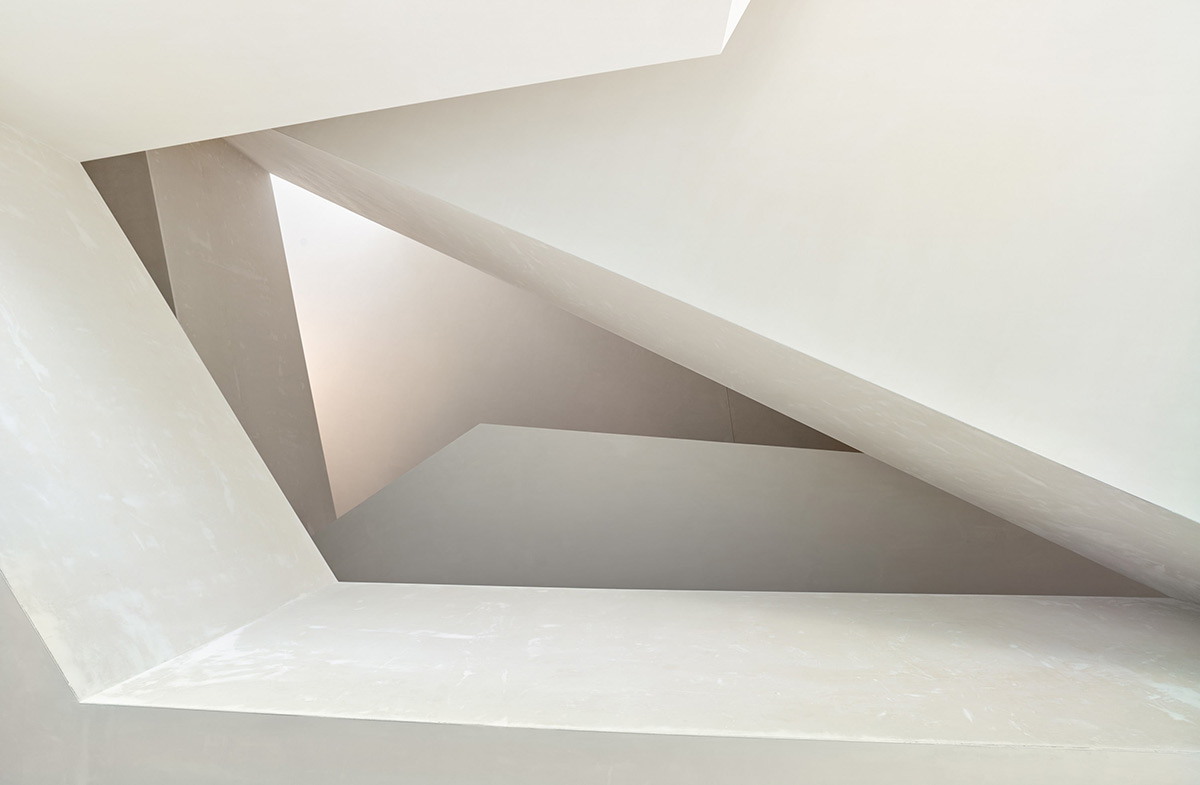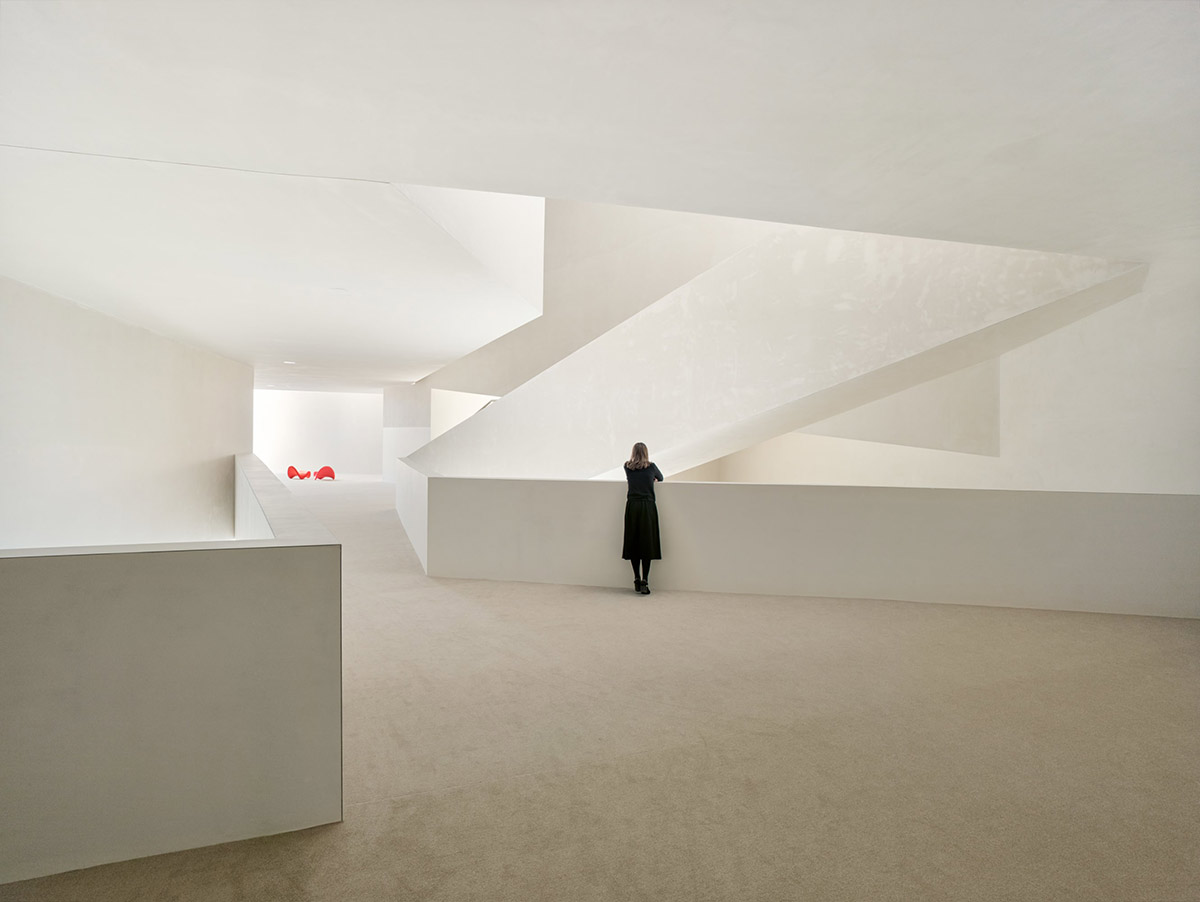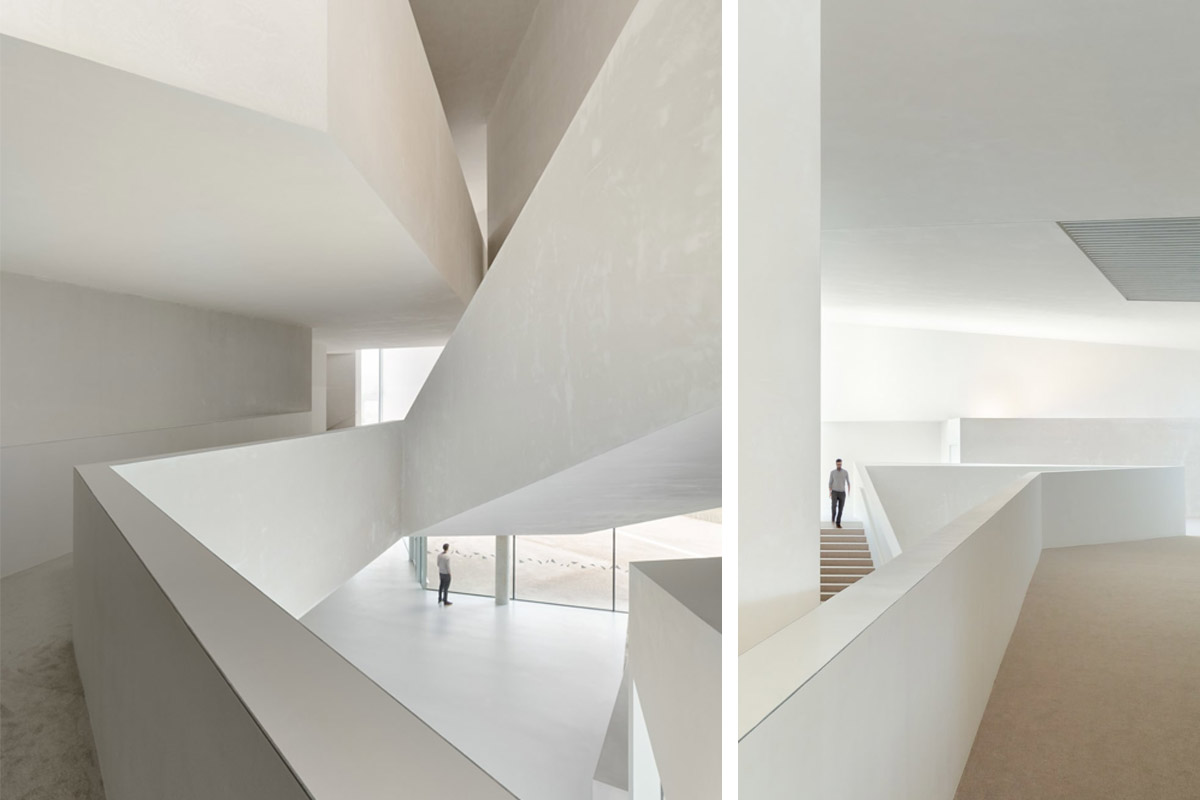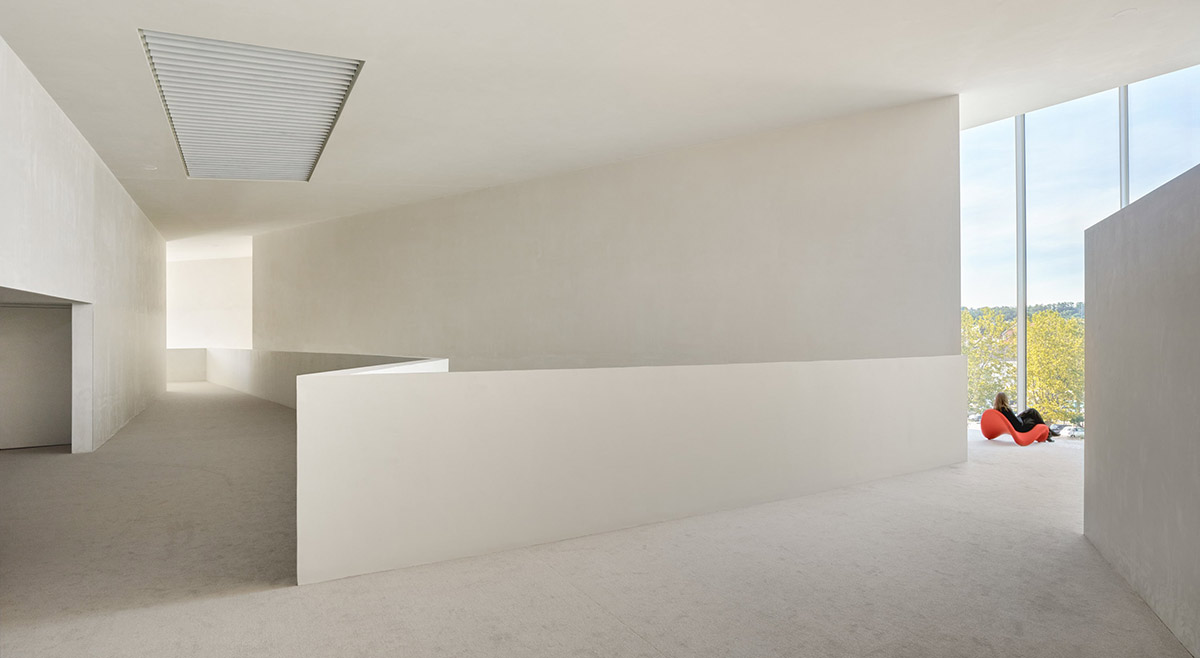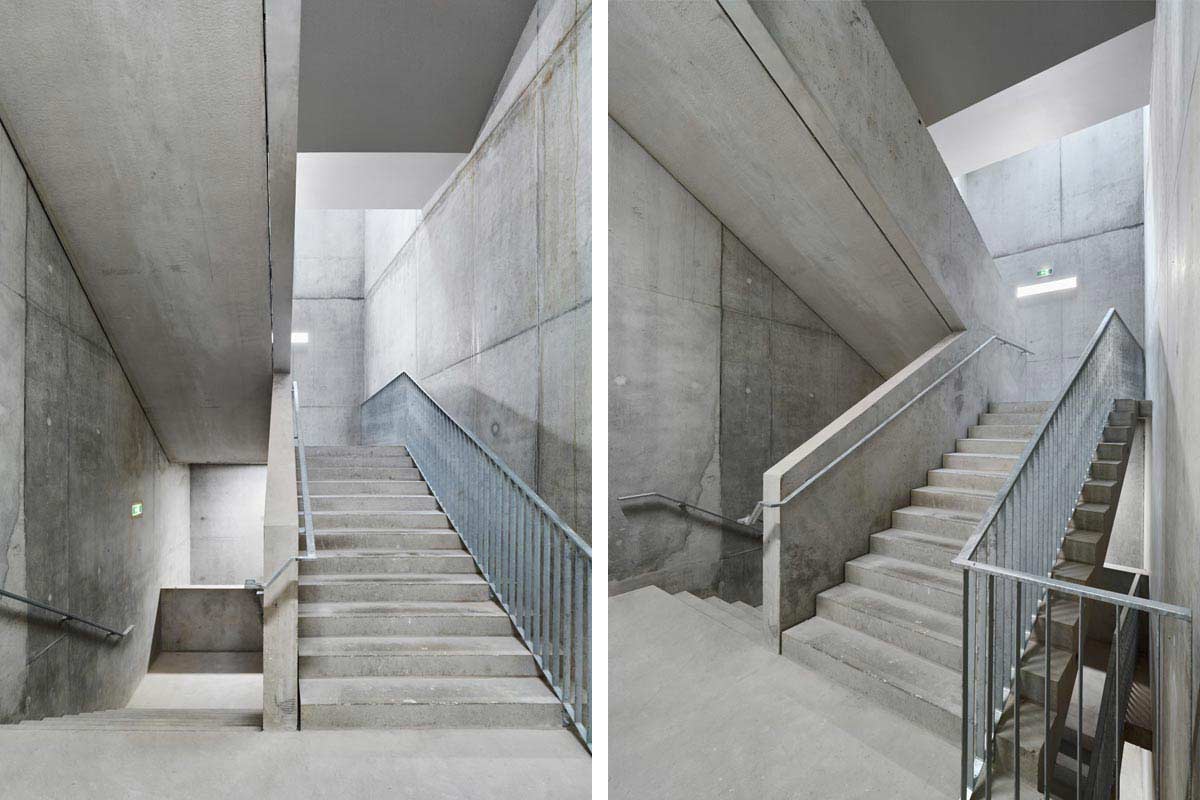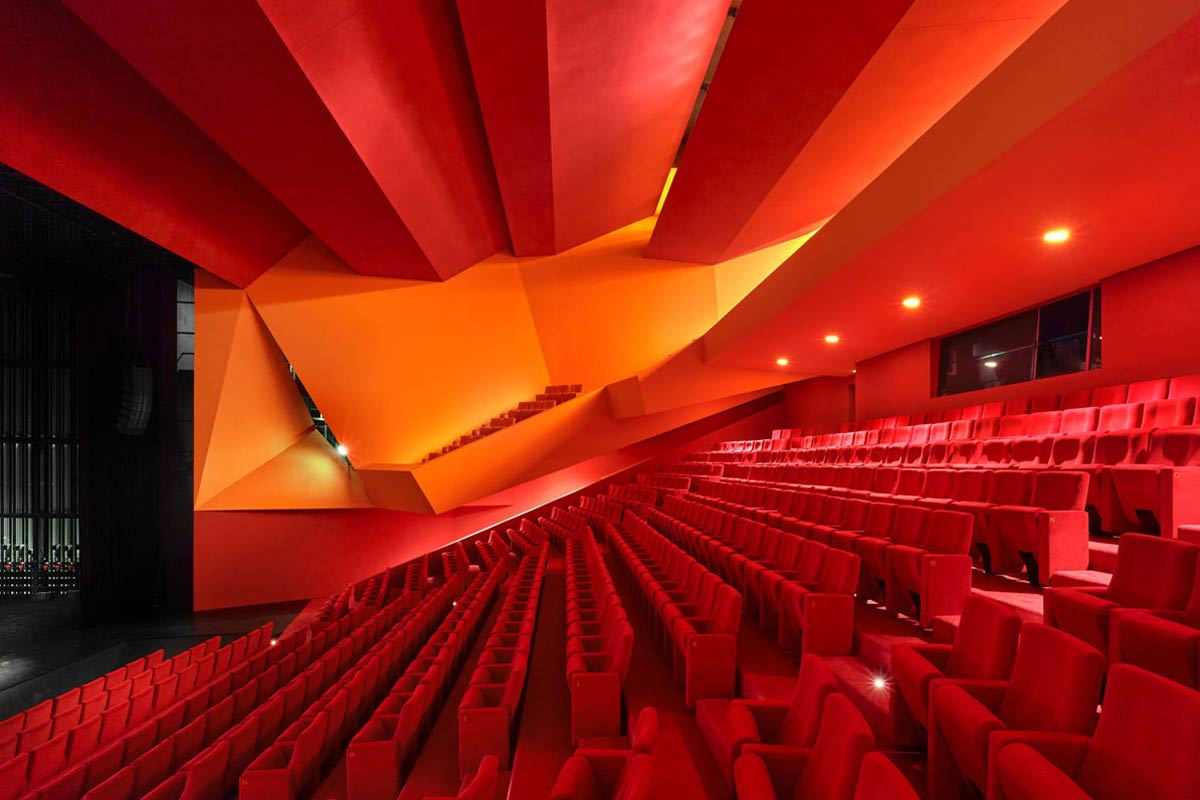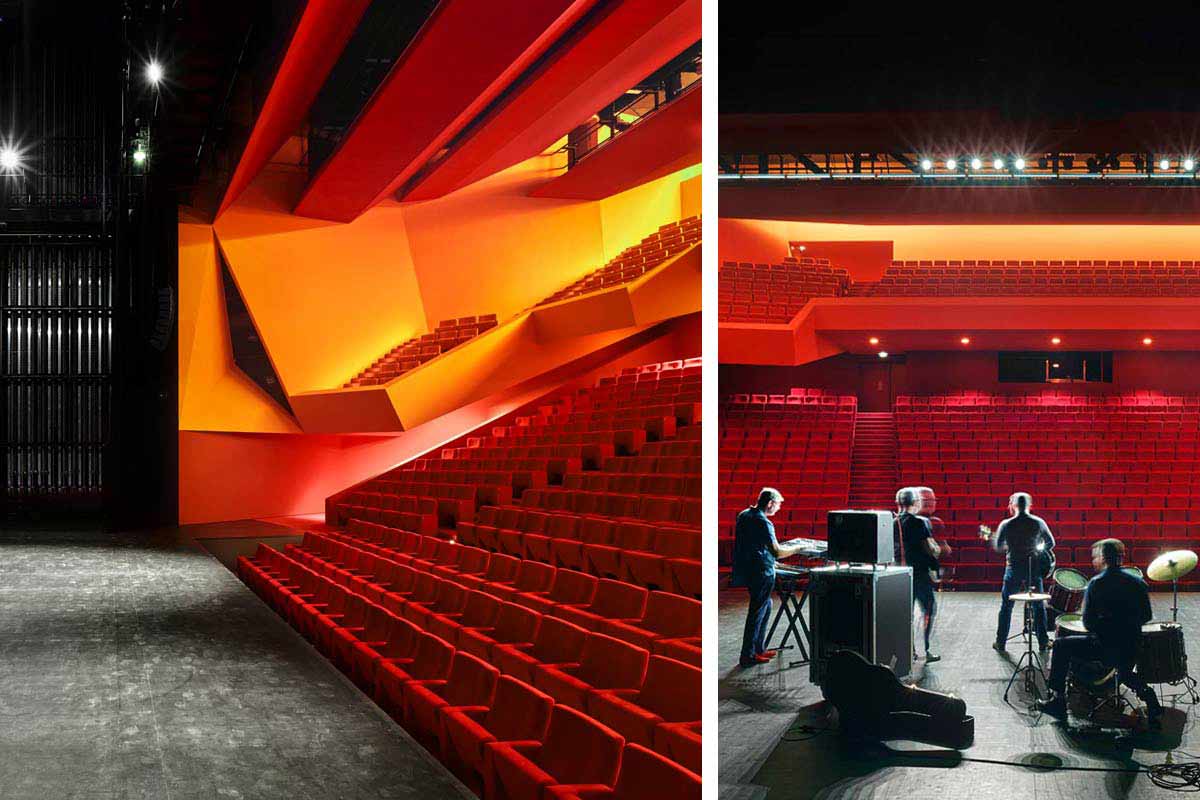 Picture courtesy of Eugeni Pons. For more stunning architectural photography check out his website and Instagram.