THE LEGO HOUSE
Architecture begins when you place two bricks carefully together - Ludwig Mies van der Rohe
The Lego House is an education and activity center located in the small town of Billund, Denmark, also known as the birthplace of the LEGO brick. The building that was inaugurated in 2017 was designed by renowned Danish architect Bjarke Ingels and his company BIG. As you would expect the project began as a 1:100 scale model built entirely out of Lego bricks. "We kind of made the dogma that we wouldn't design anything that wouldn't be immediately buildable in LEGO," says architect Bjarke Ingels, founder of Bjarke Ingels Group.
Flying into the city, the building with its vibrant terraced squares of blue, green, yellow and blue is easily spottable. However, despite the vibrant terraces and the colourful world within the building, the Lego house is predominantly white at street level and features are very clean minimalistic exterior. 90.000 white ceramic tiles were used for the façade, which share the same proportions as the classic 2x4 brick. The 21 overlapping blocks that are placed like individual buildings give the LEGO House, also known as the "Home of the Brick", its sharp architectural outlines and clean shapes making it a somewhat unexpect masterpiece of minimalism.
The following images captured by amazing Danish architectural and landscape photographer Kim Høltermand showcase the minimalistic beauty of the LEGO House.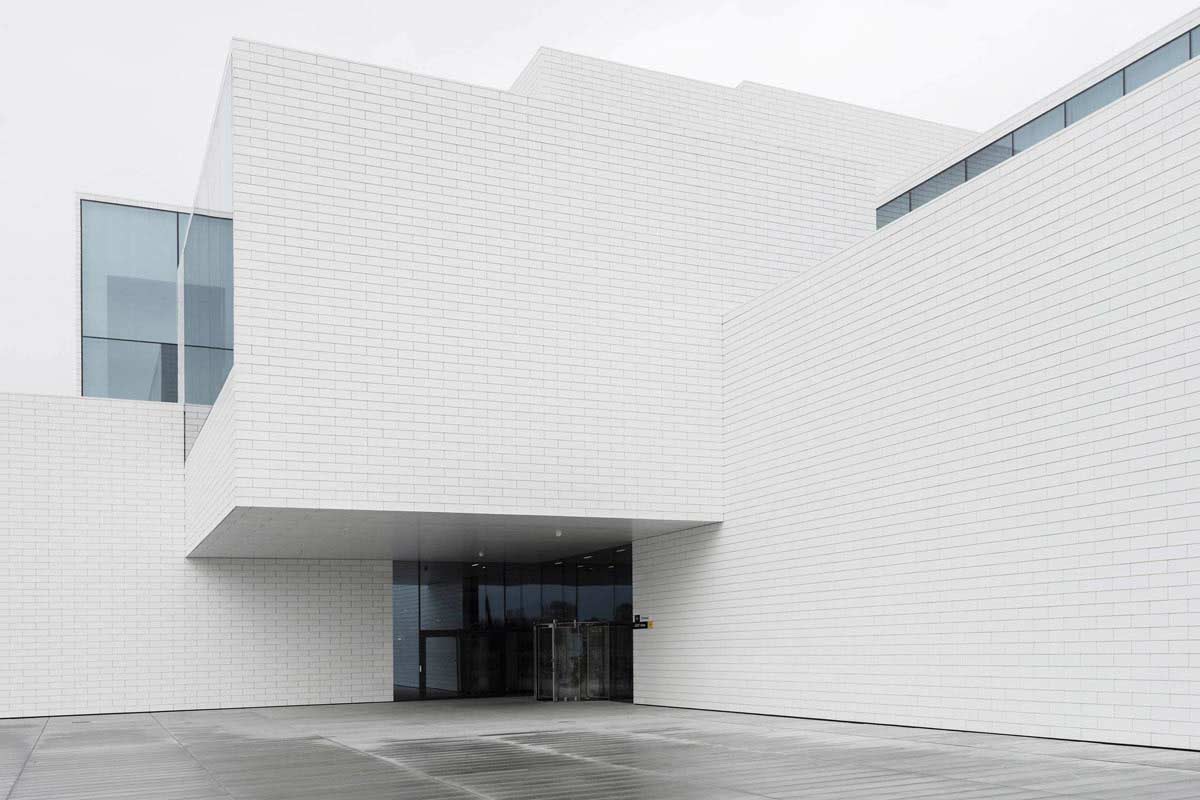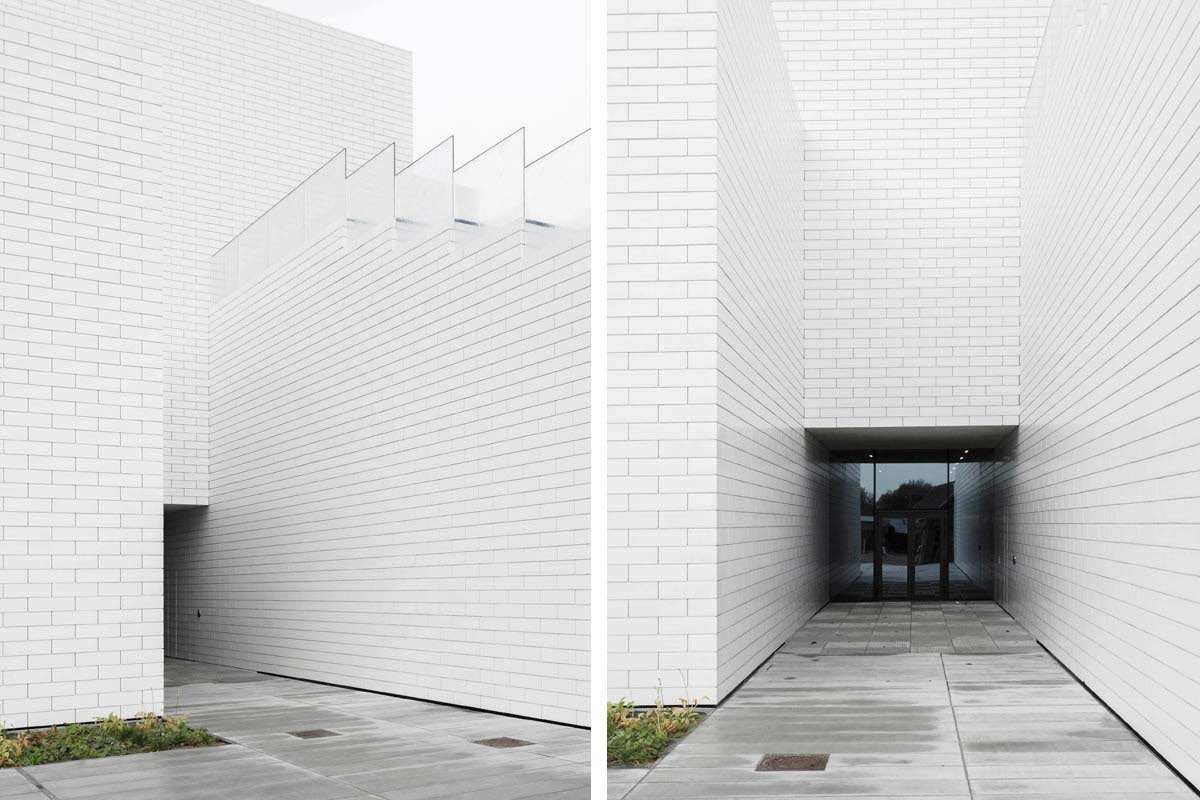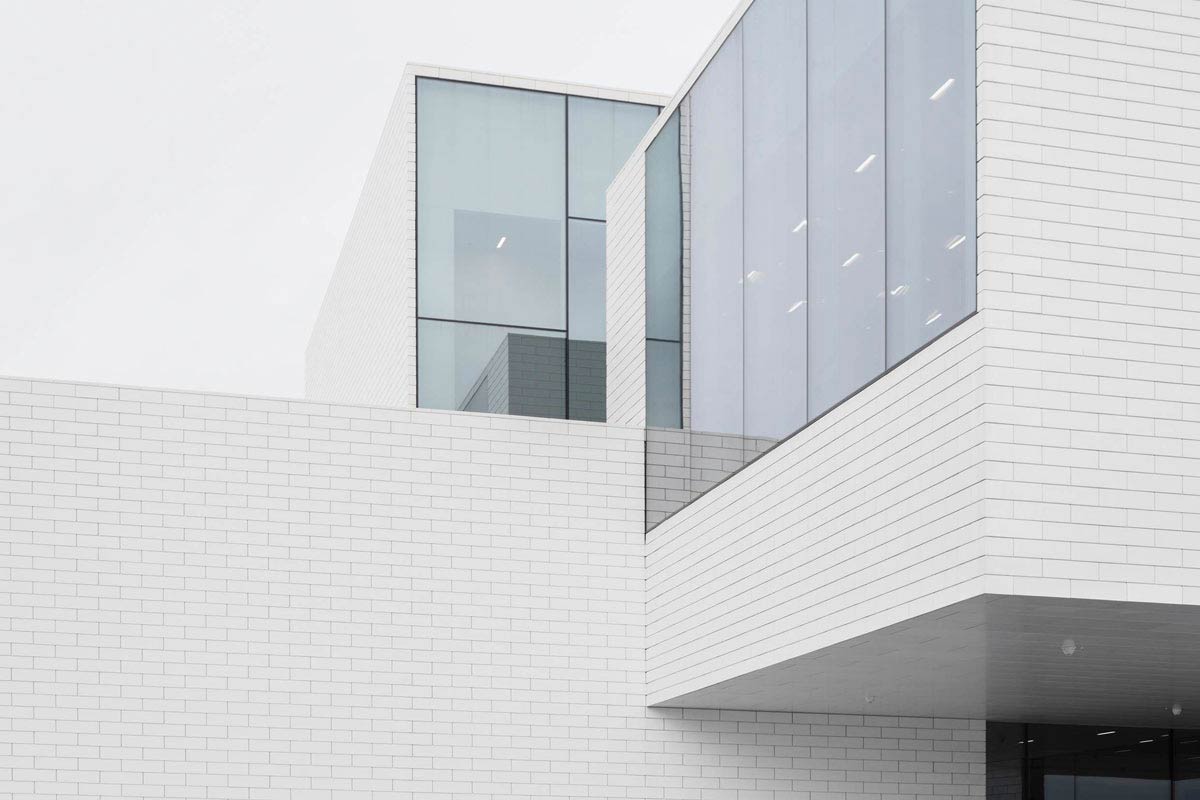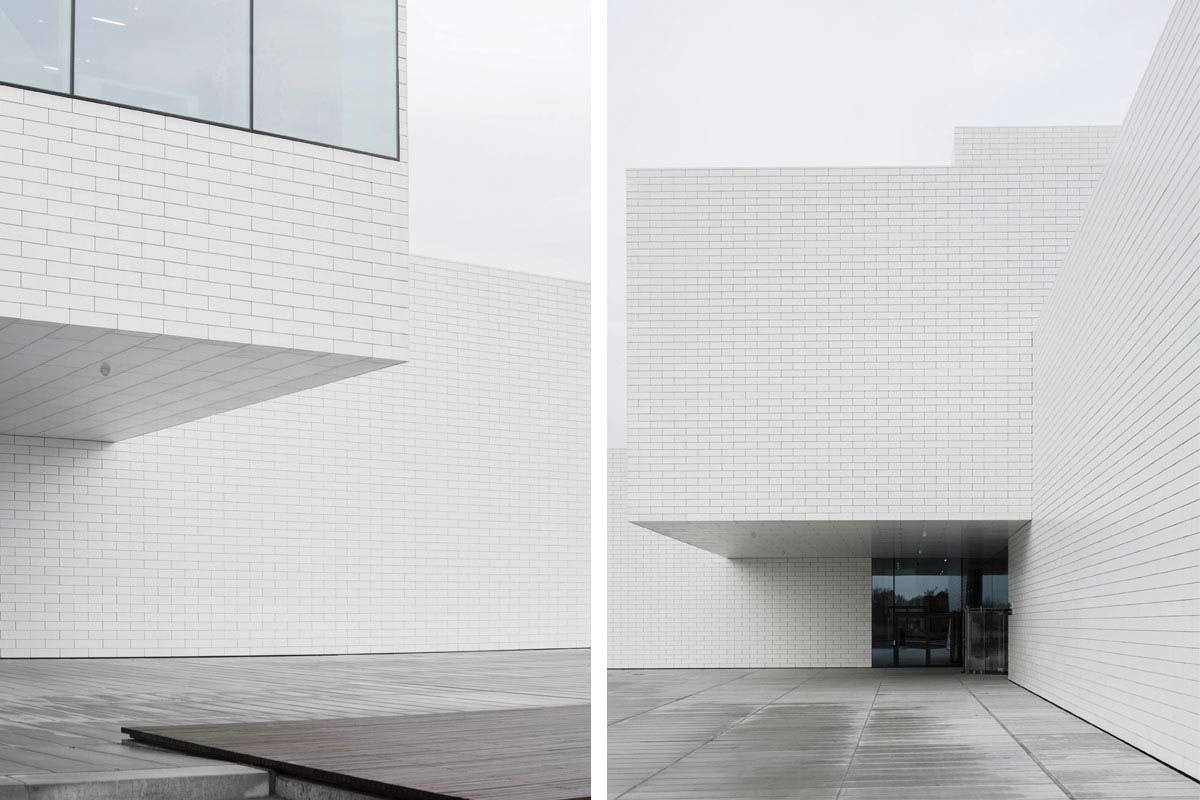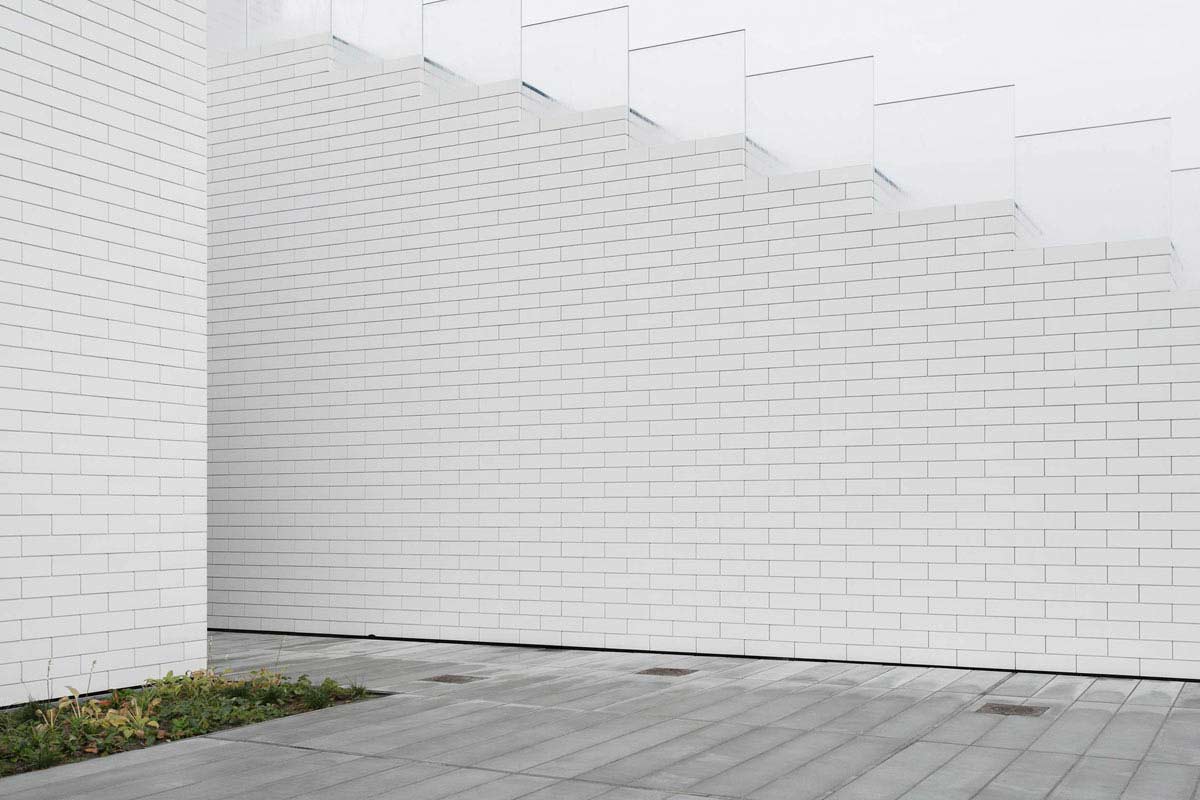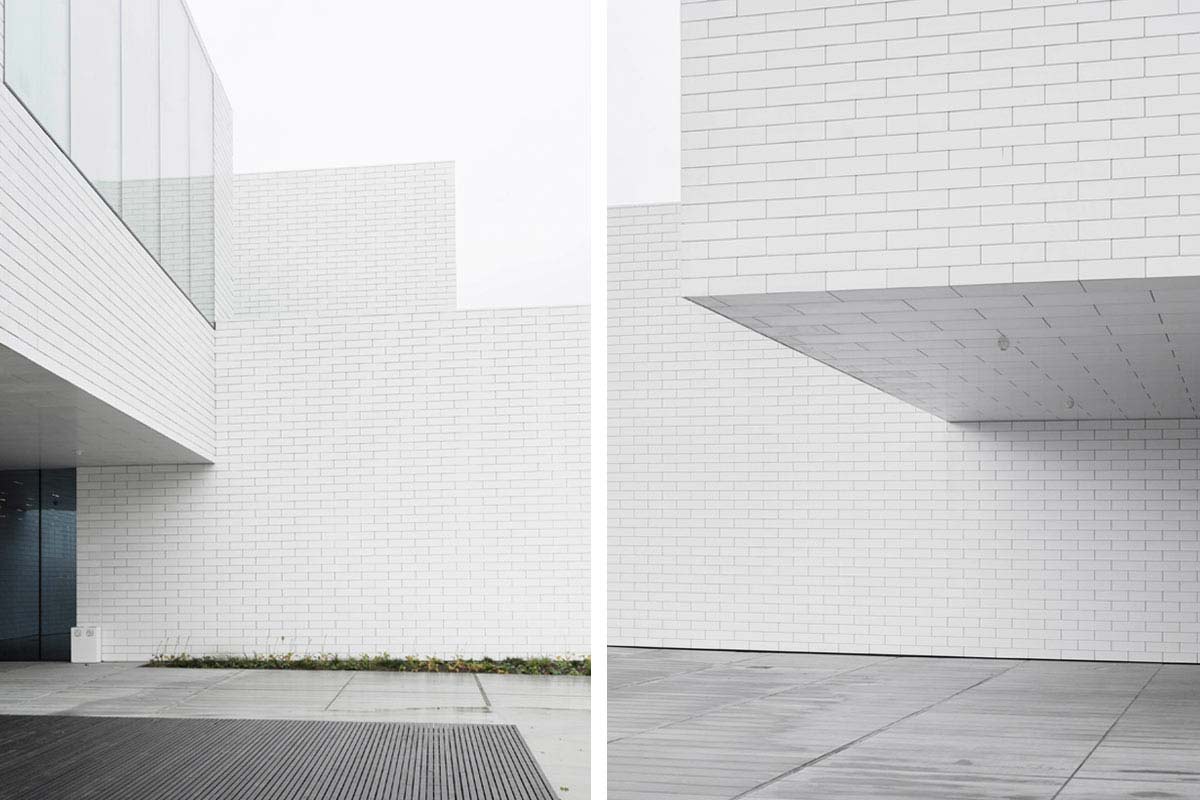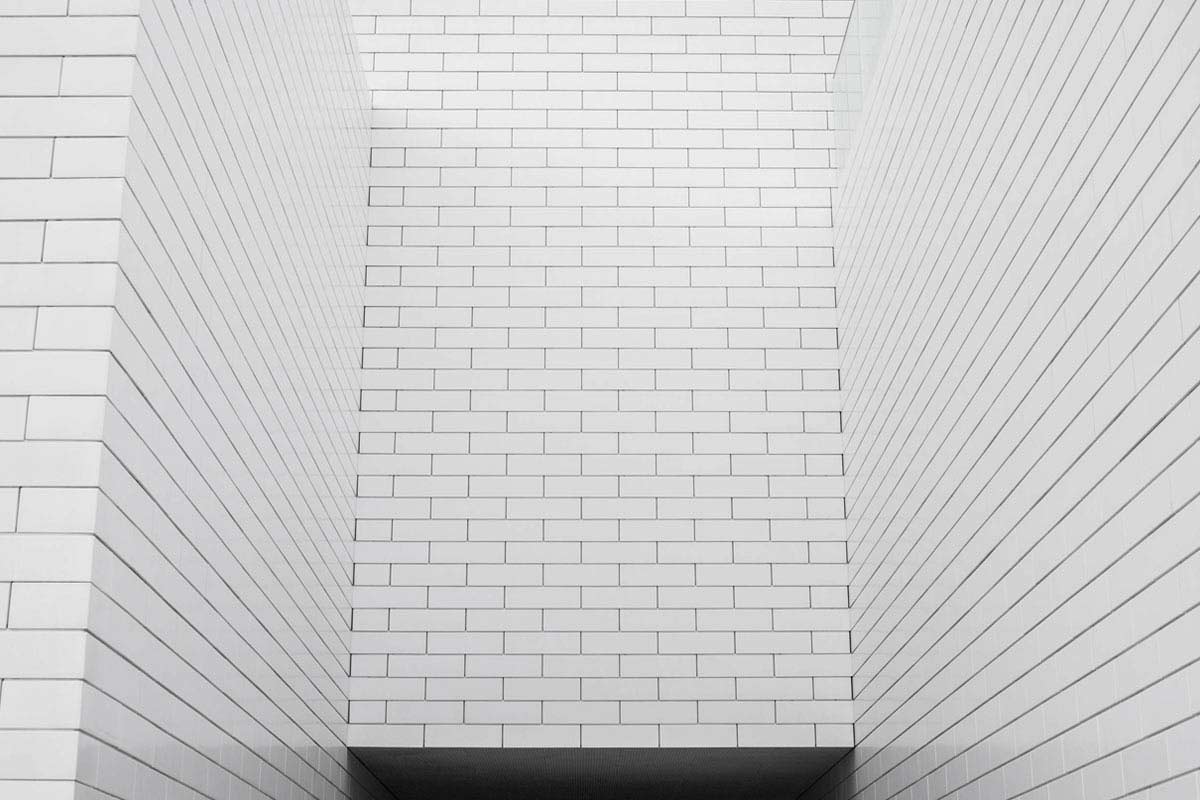 Picture courtesy of Kim Høltermand. For more stunning architectural photography check out his website and Instagram.