THE CONCRETE BOX HOUSE
A perfectly minimalistic combination of timber and concrete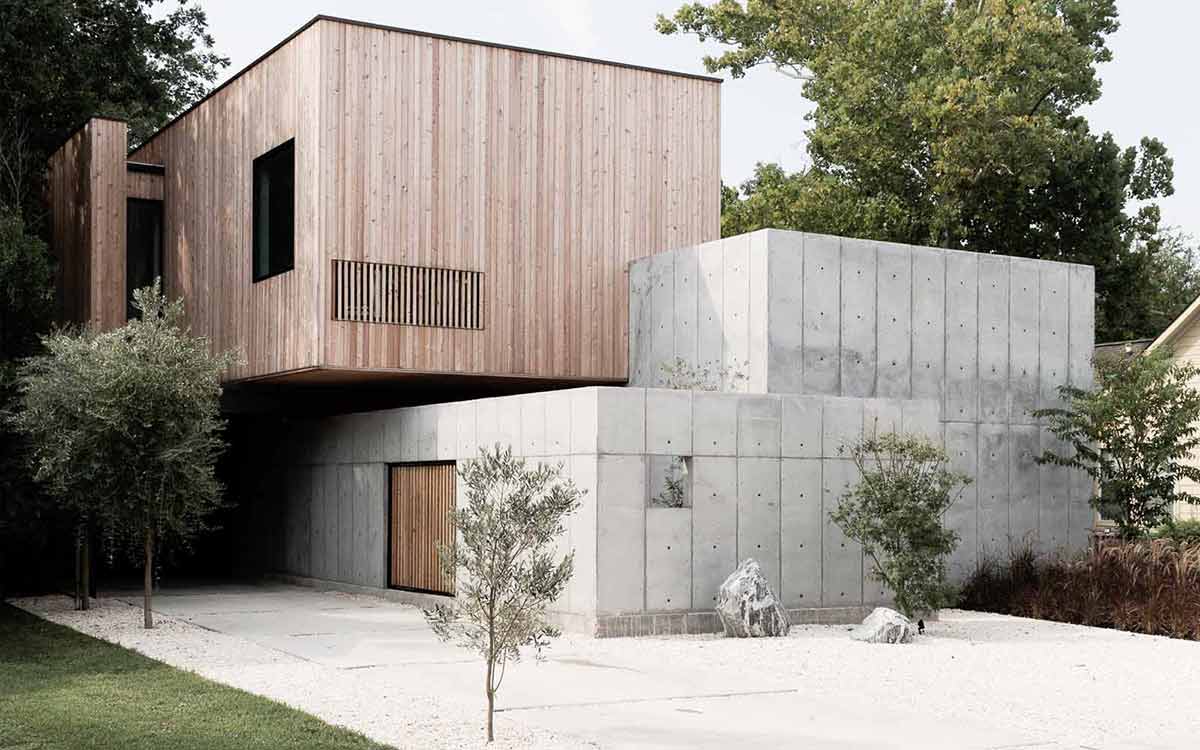 Houston based architecture studio Robertson Design has created an absolutely unique masterpiece of minimal clean architecture. The shape and design of the Concrete Box House was inspired by the reduced aesthetics of Japanese architecture and had three simple concepts as goals: a carefully choreographed entry sequence, material clarity, and sculptural presence. Thereby, the building is composed of three elements - a concrete box, a wooden box, and the low concrete wall that encloses the entry courtyard.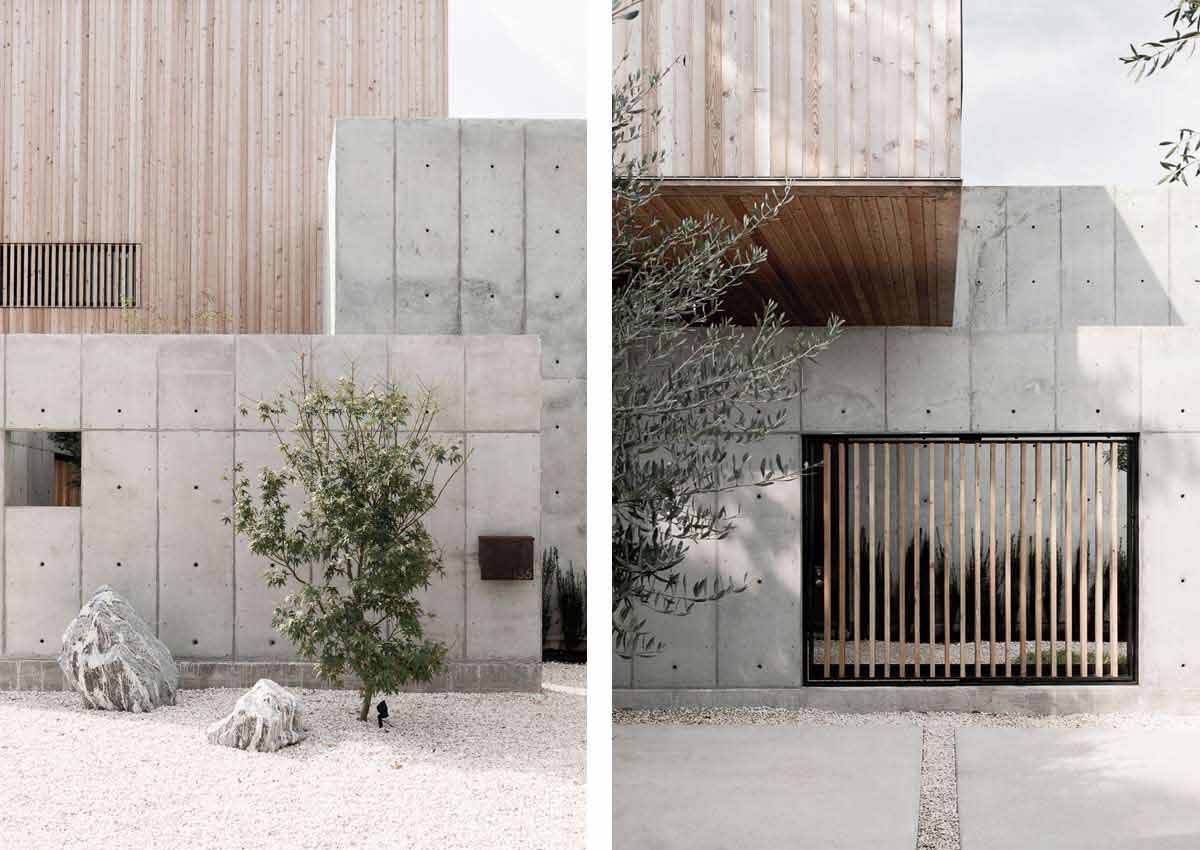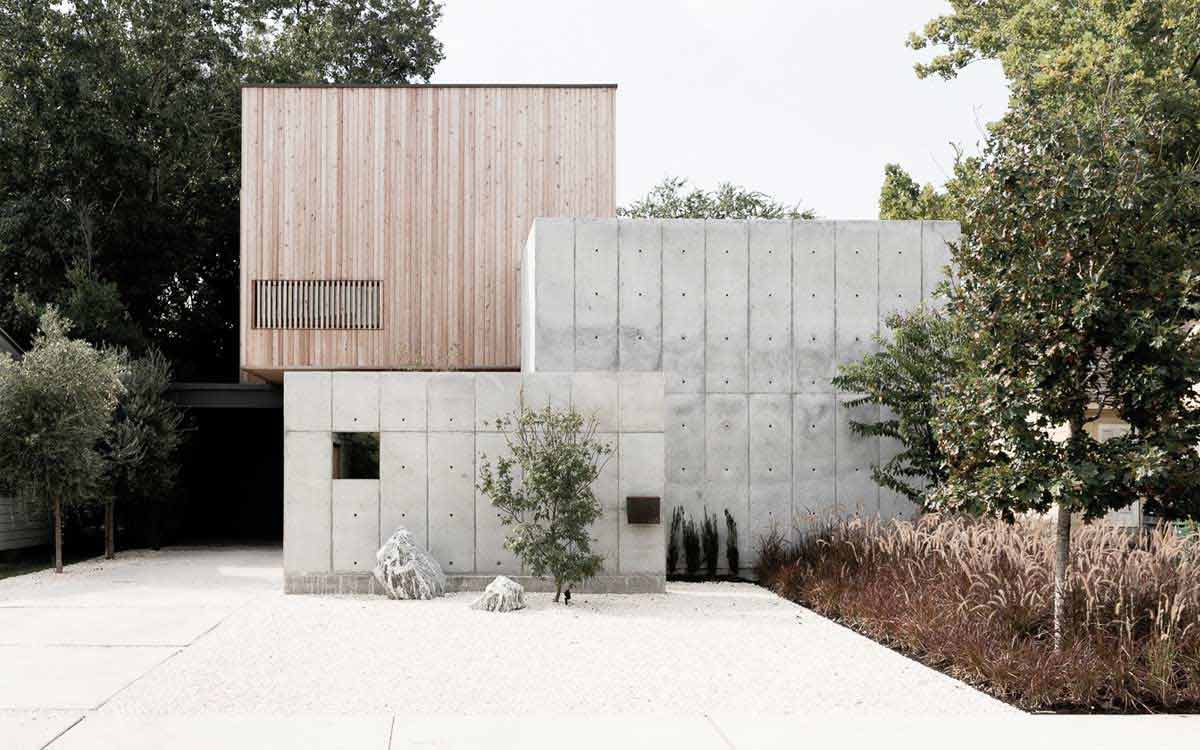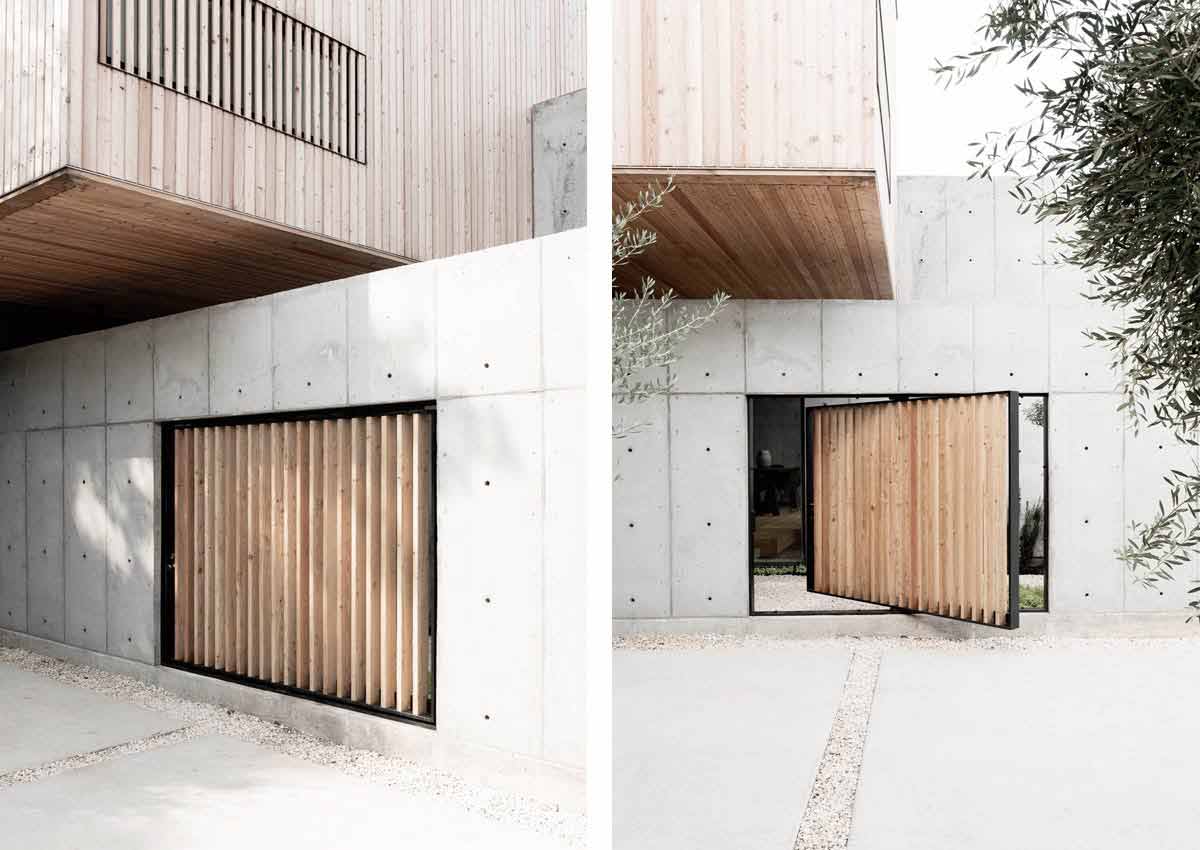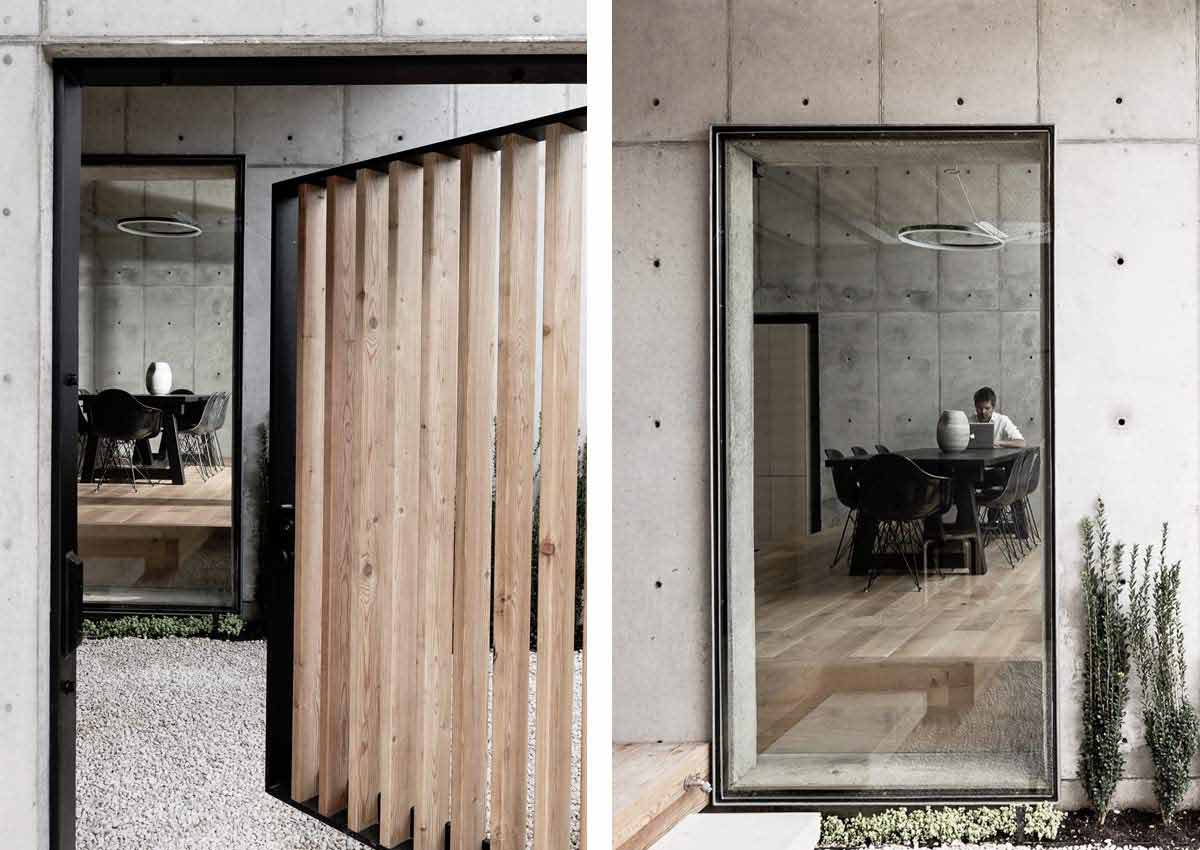 To enter the 2,900 square feet house, one must make his way through a pivoting timber door which interrupts the smooth concrete walls surrounding the house and walk through the Japanese Zen-like courtyard before arriving at the front door. Whereas the fenestration on the front of the house is very limited, the courtyard and numerous skylights fill the interior of the residence with ample natural light. The interior of the Box House is kept simple and minimalistic mirroring the exterior design with its wooden as well as concrete walls.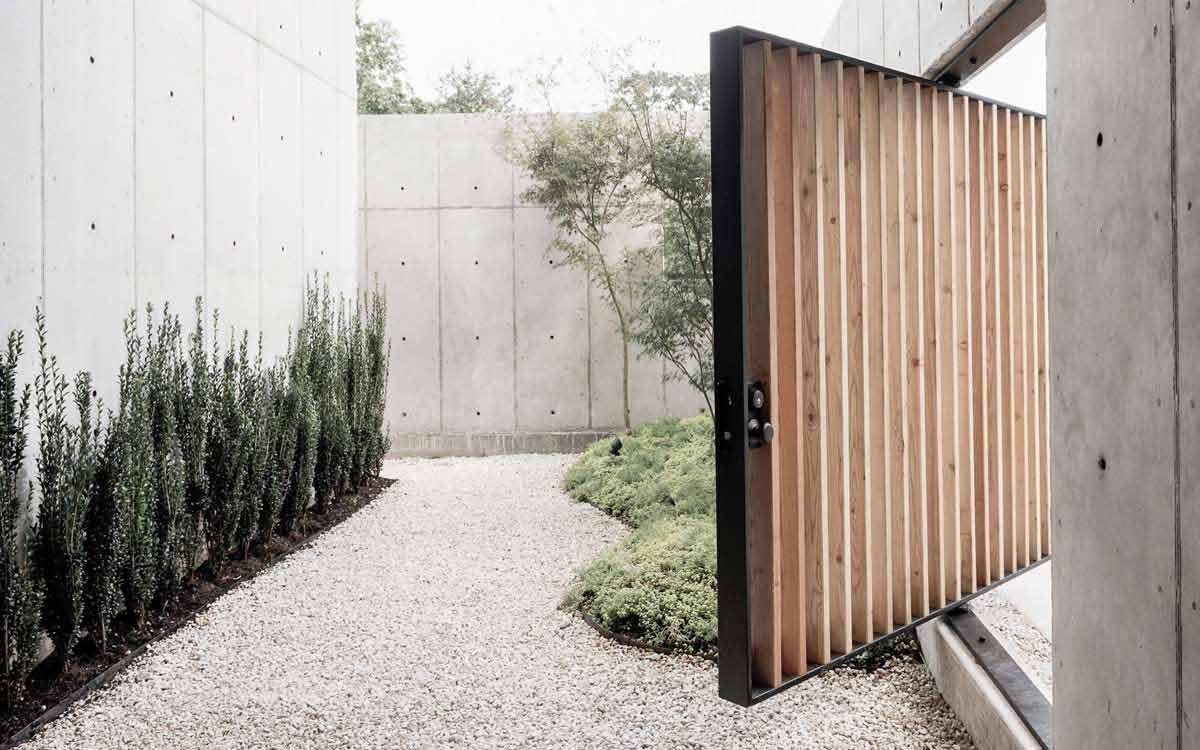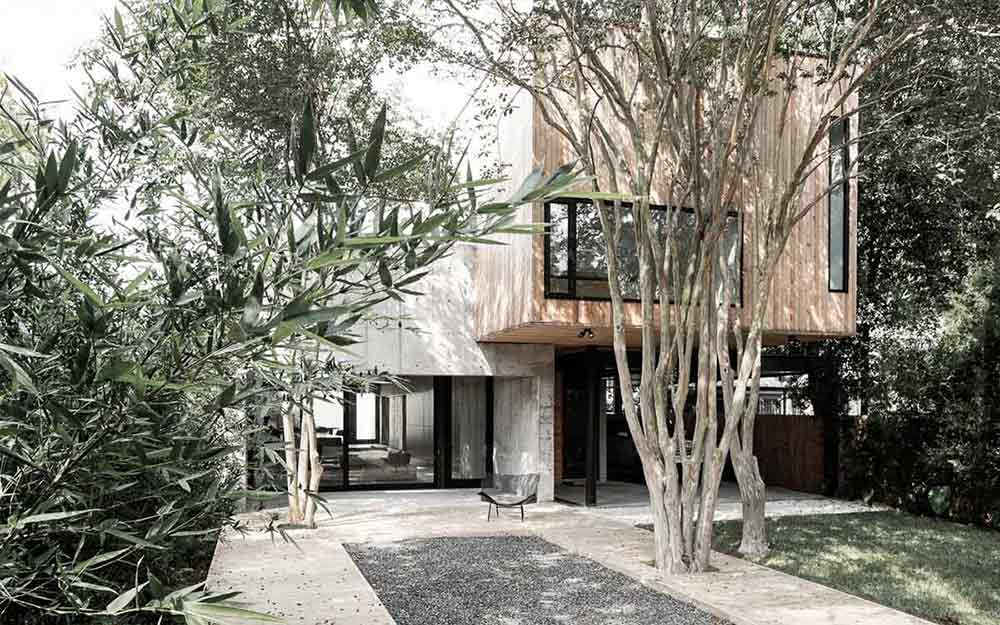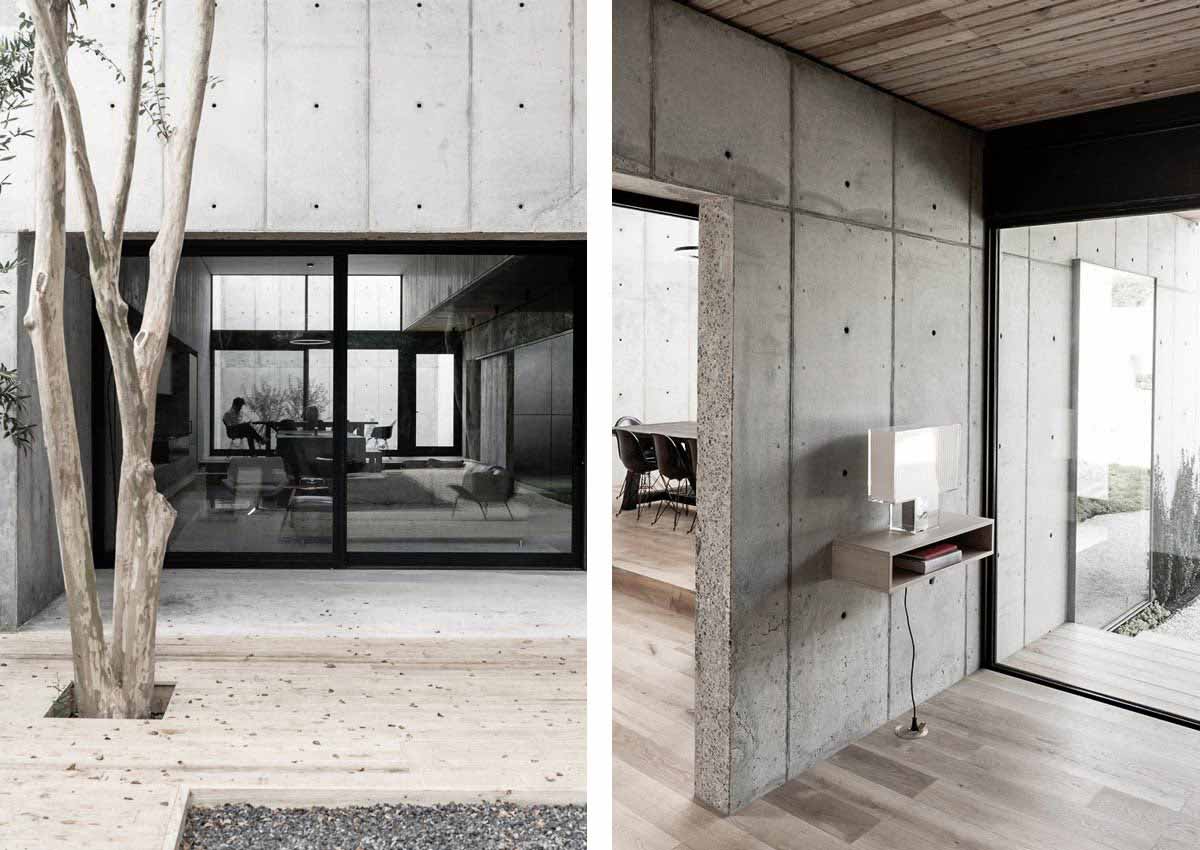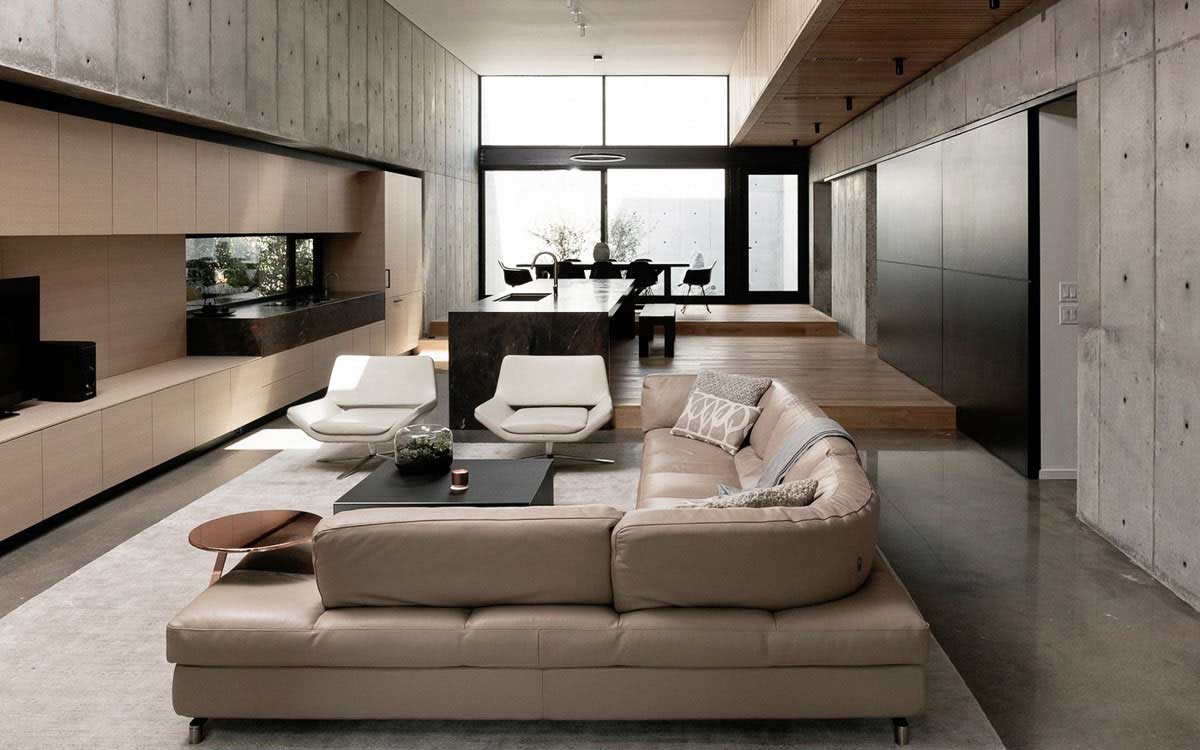 The ground floor where the kitchen, dining, and living space can be found is kept very open and sleek. The three simple white bedrooms and the library, which are located on the upper floor, stand in marked contrast to the timber and concrete walls that are visible throughout the rest of the residence.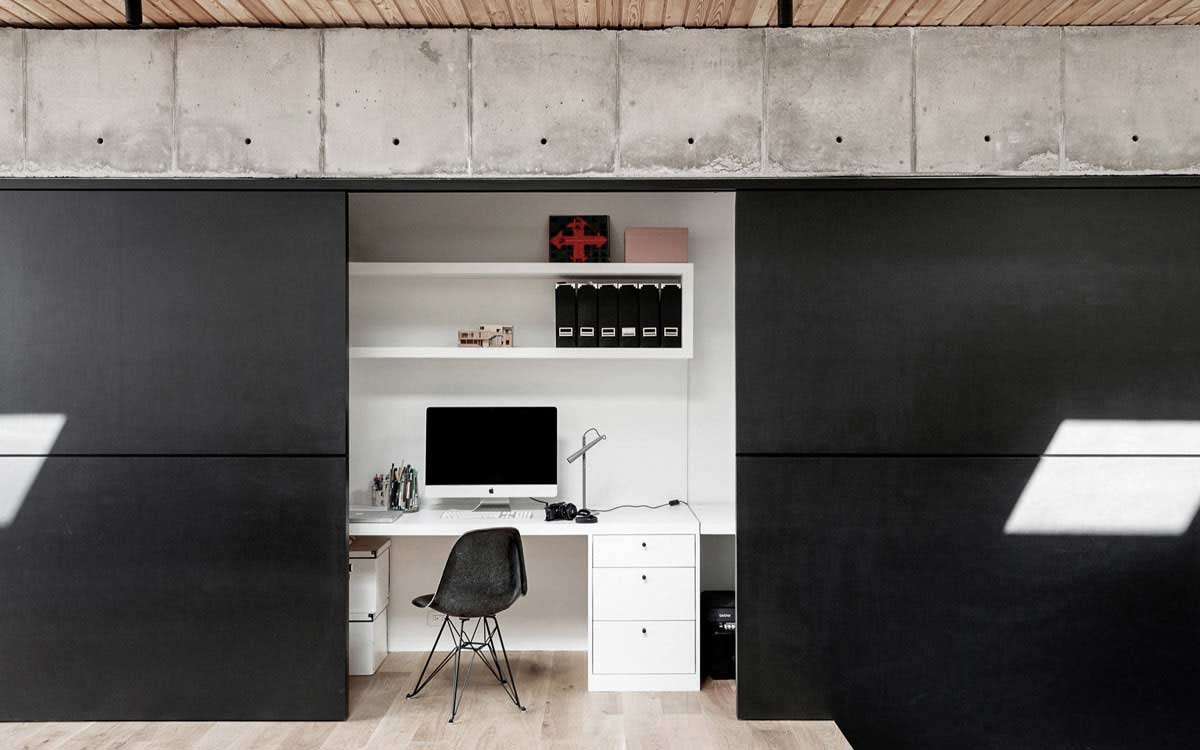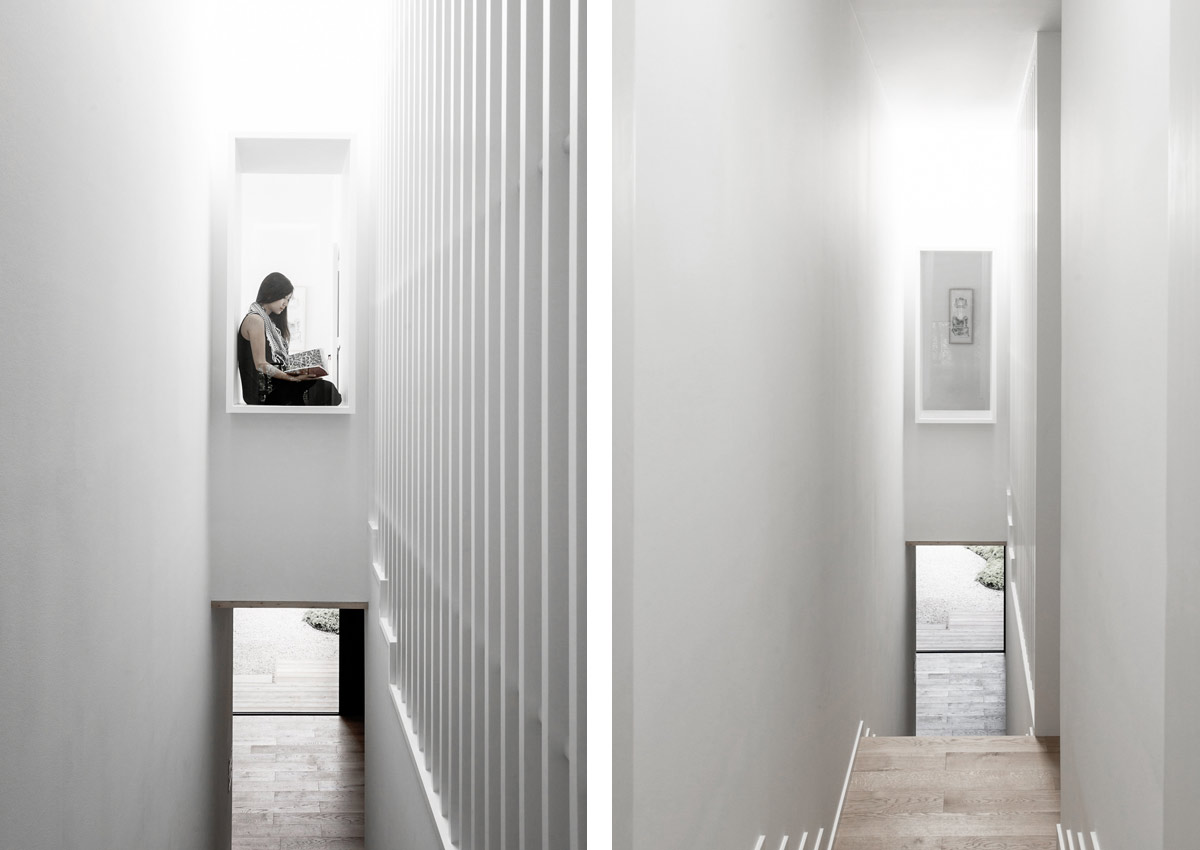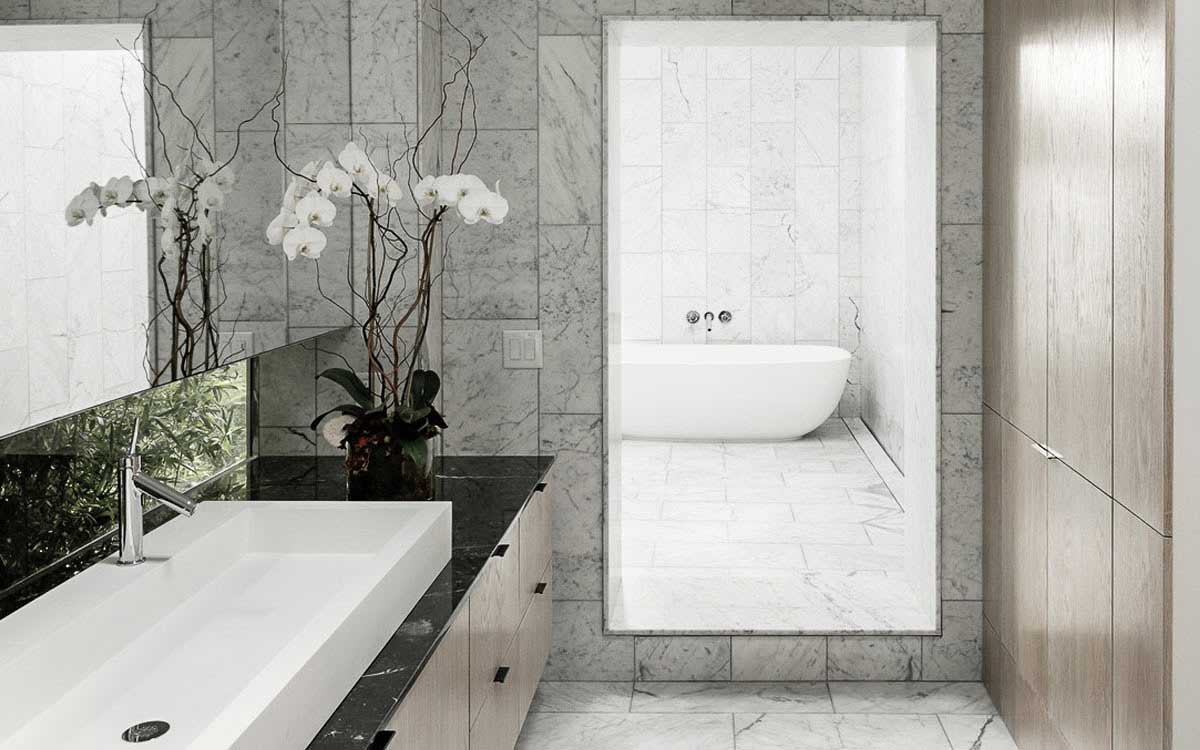 Picture courtesy of Robertson Design. For more stunning projects check out their website.