ILLUSTRATIONS BY CHARLOTTE TAYLOR
A combination of architectural forms and fictional and playful elements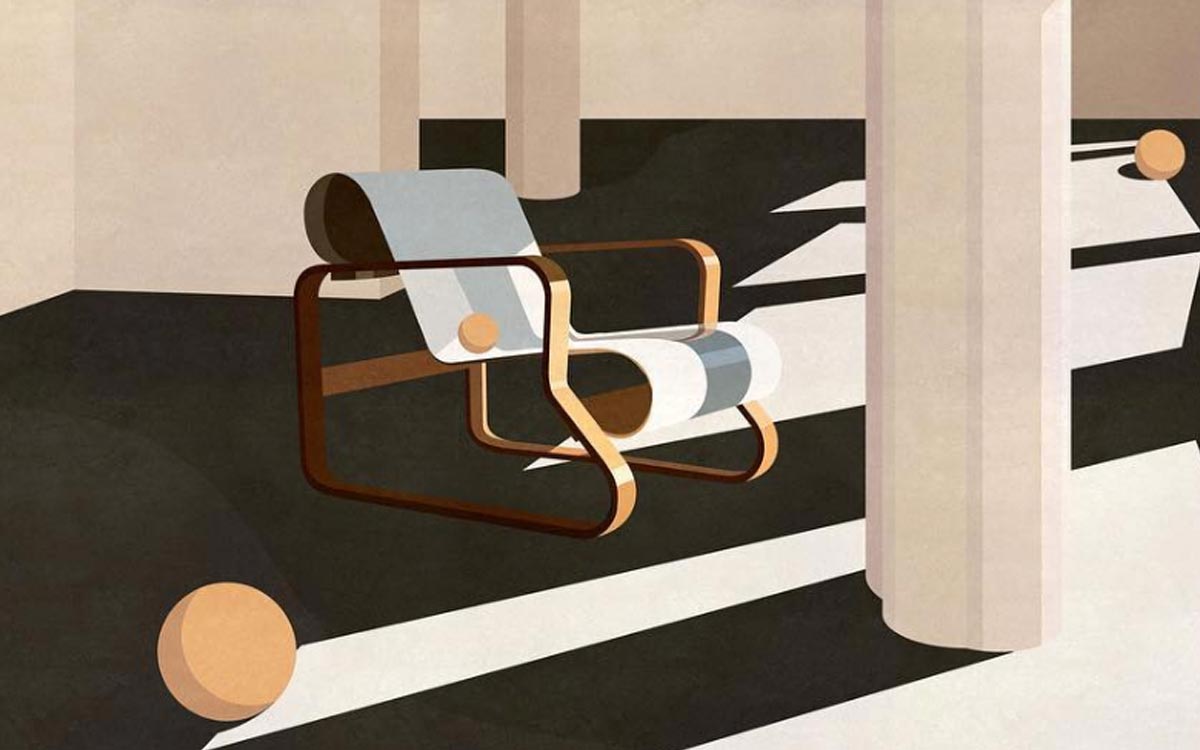 Charlotte Taylor is a London based designer and artist who's illustrations will leave you wishing you could enter her playful world of minimal structures. Her approach brings together "fine art practice and design process" and her digital drawings of interiors and architecture are an extension of her practice creating large-scale installations.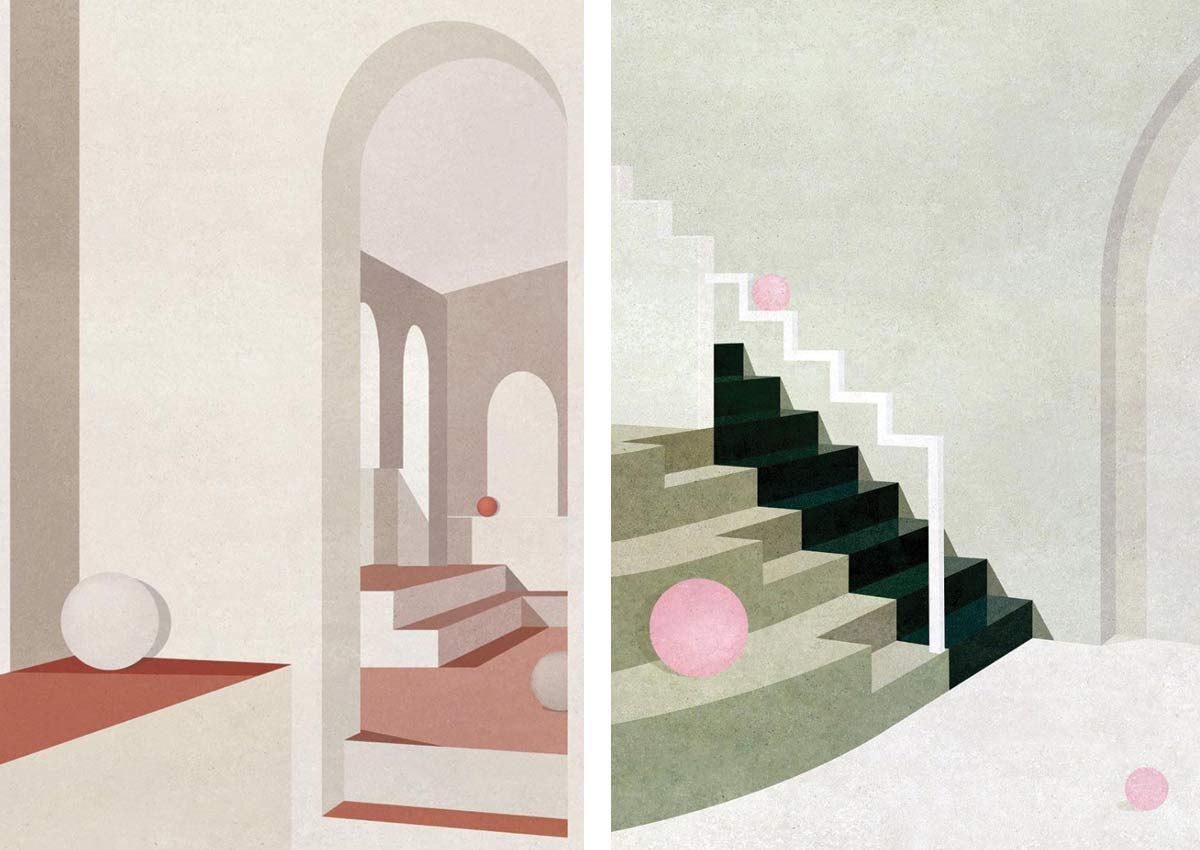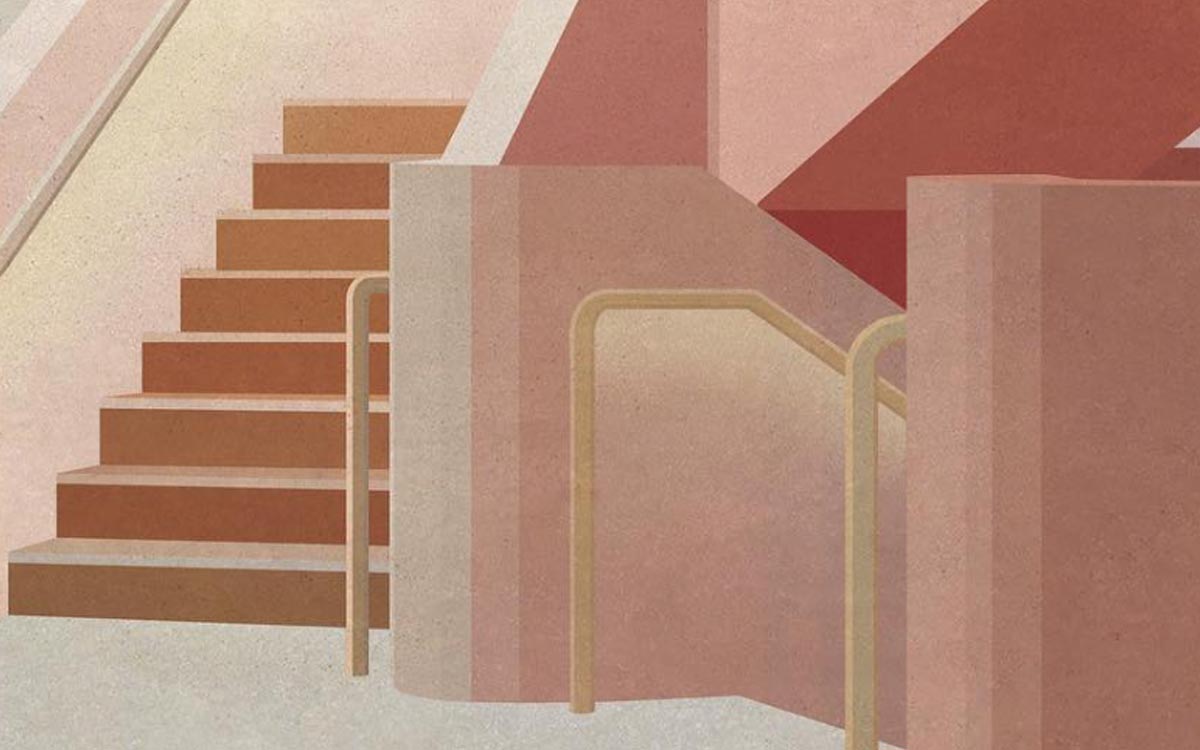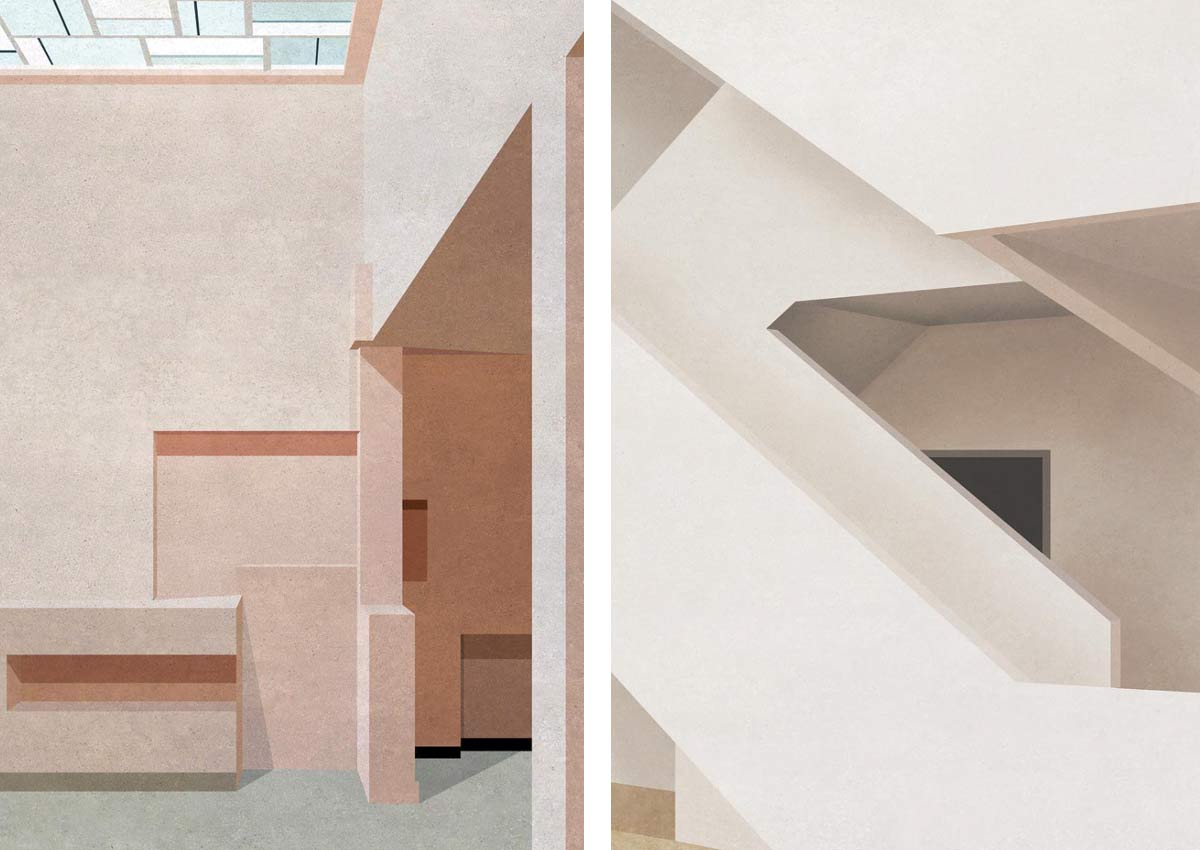 Her two-dimensional illustrations transform existing architectural forms by adding fictional and playful elements. These imagined spaces depict an amalgamation of different architectural styles, drawing inspiration from Charlotte's personal photography, which she combines with material from interior and design magazines, as well as postmodernism, brutalism and ancient architecture. The artist also names Ricardo Legorreta, Luis Barragan and Ricardo Bofill as sources of influence and inspiration. Her illustrations are defined by clean shapes and lines as well as the play with perspective, pastel colours, spaces and the play of light and shadow, which take away the seriousness from the structural forms.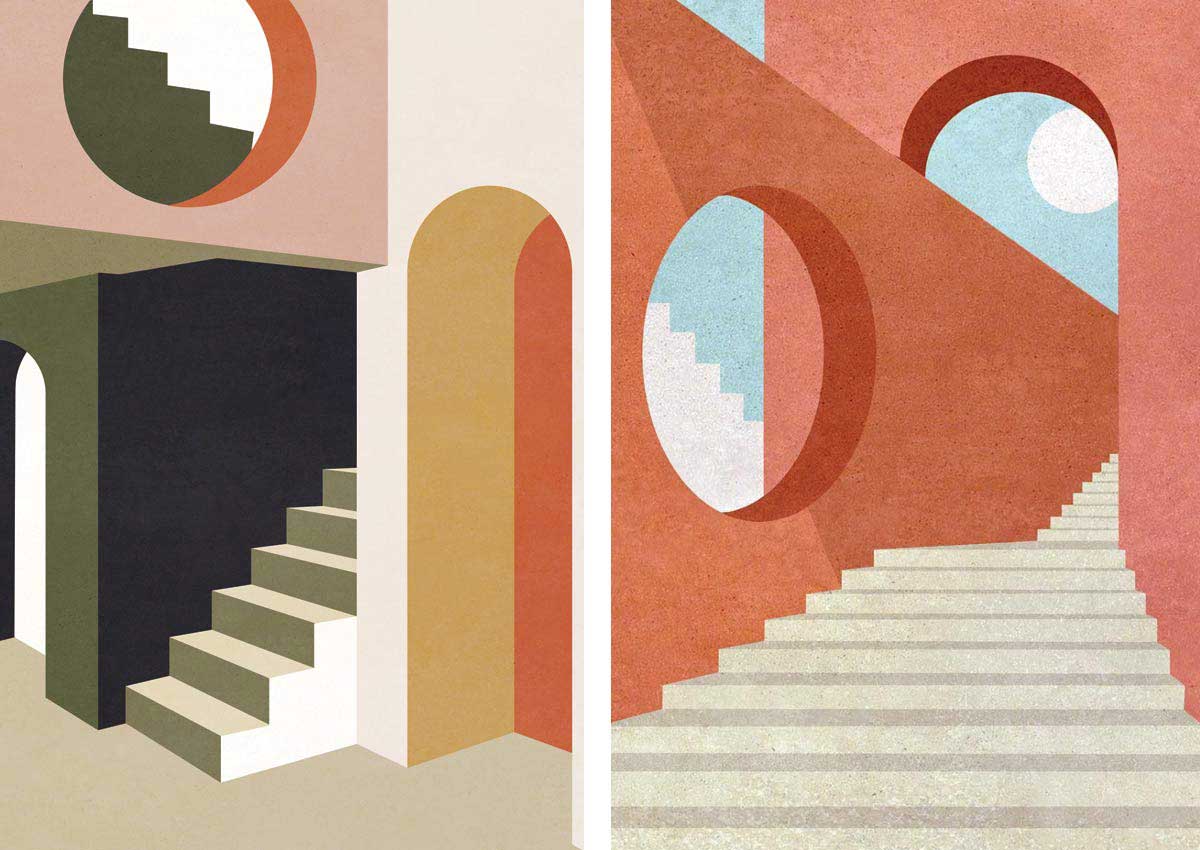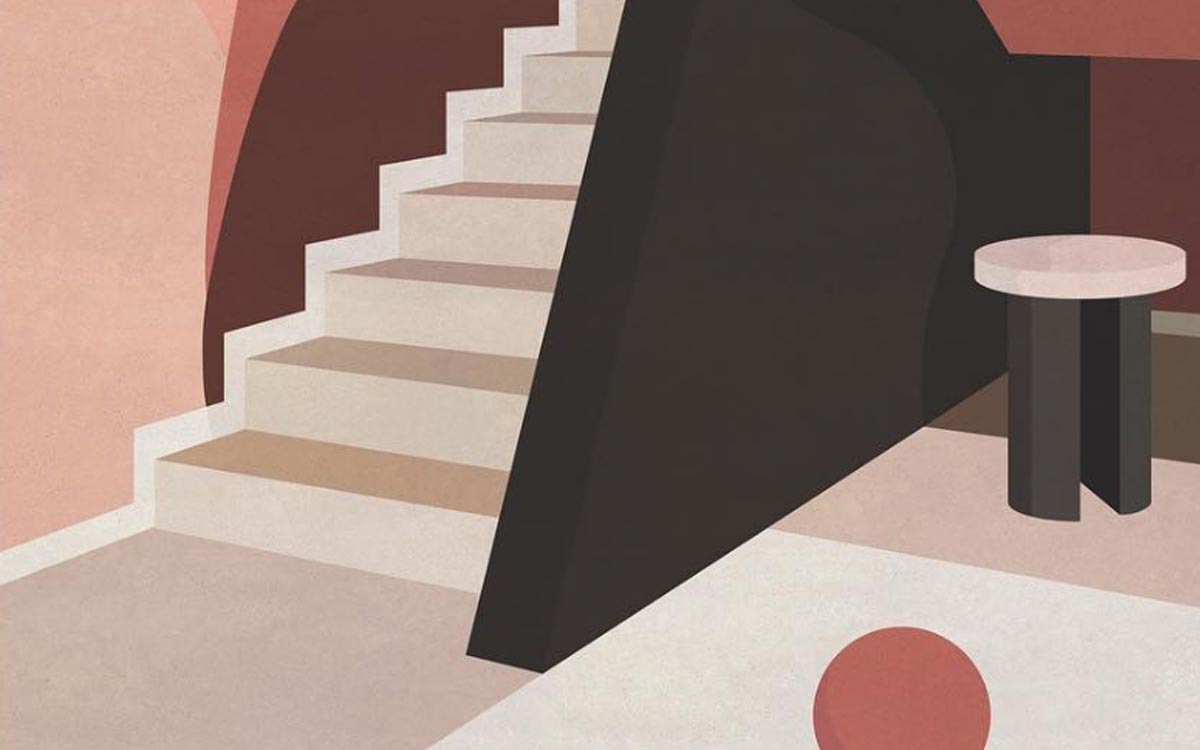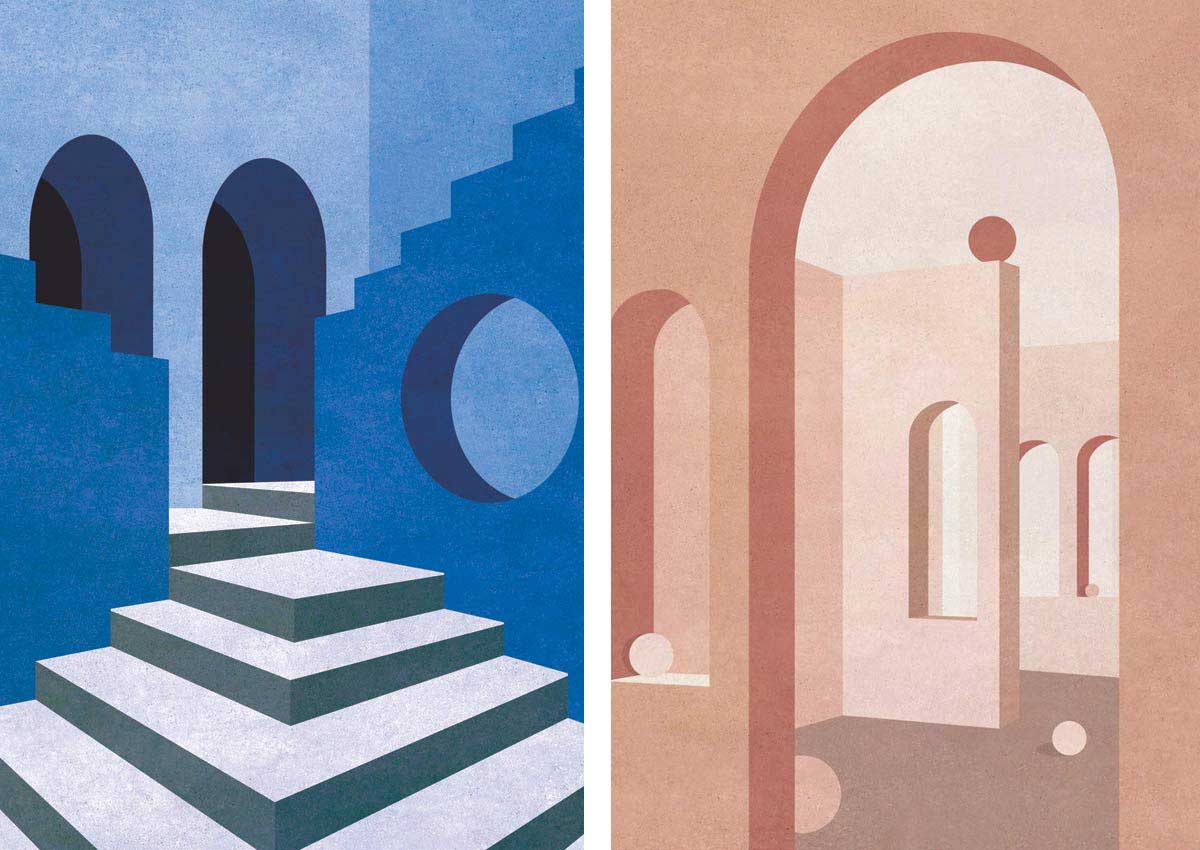 For now, Charlotte will continue working in 3D using her illustrations to test ideas and explore colours and forms. However, she can see herself turning her illustrations into real spaces in the future. We obviously can't wait for this to happen.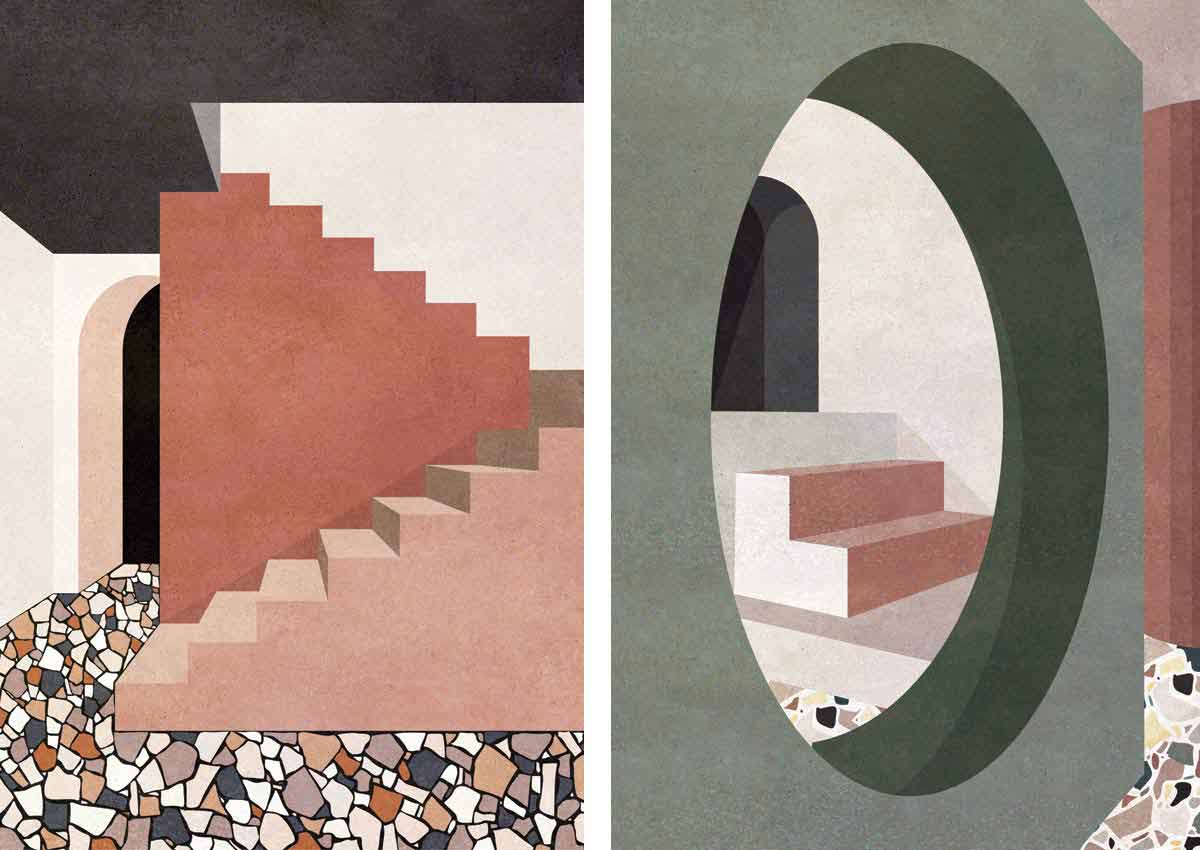 Picture courtesy of Charlotte Taylor. For more stunning illustrations check out her website and Instagram.